Introducing Our Newest Location!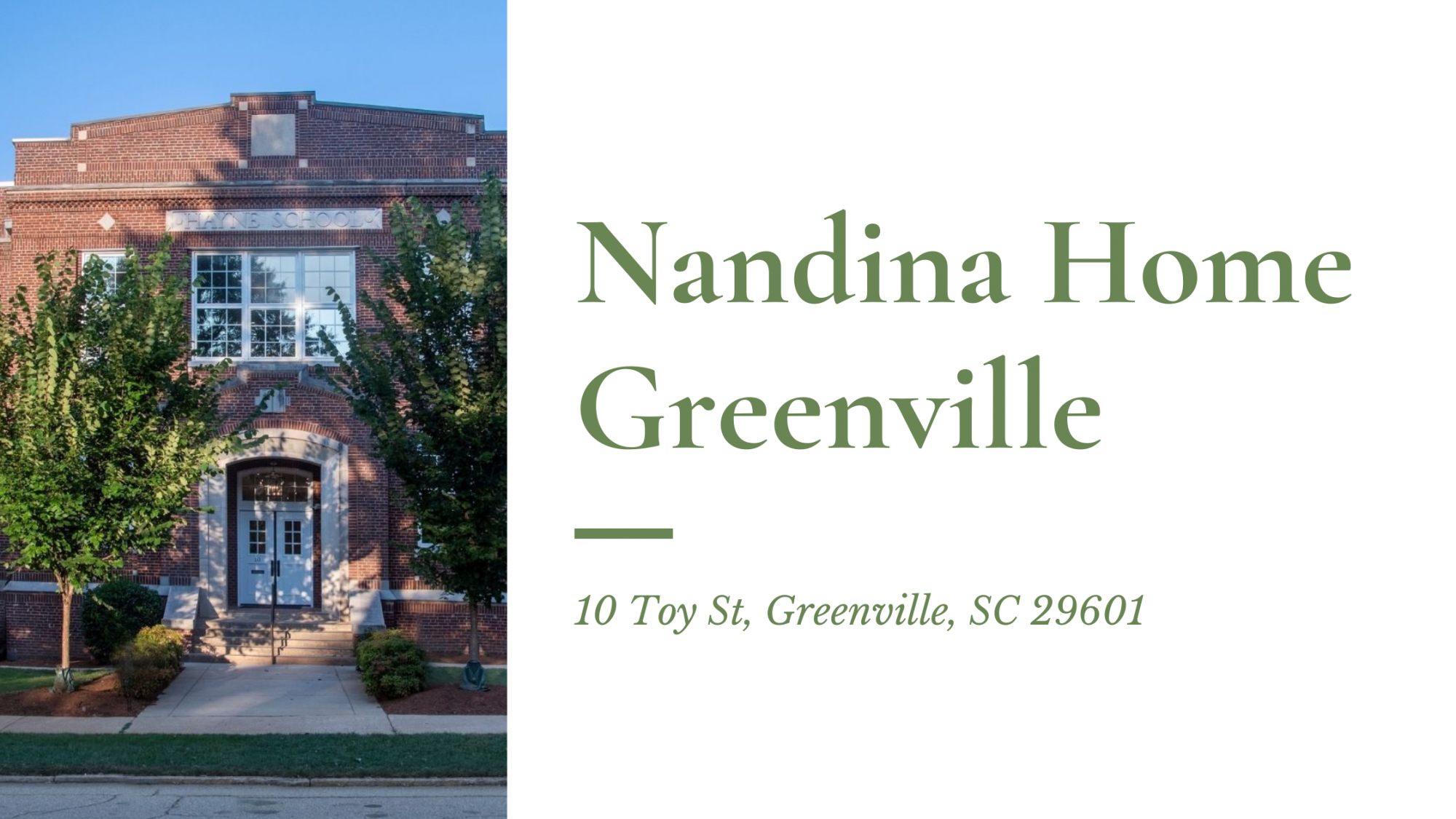 As the New Year begins, we at Nandina Home and Design are proud and excited about our newest showroom in the vibrant city of Greenville, South Carolina. The recently renovated, historic Hayne School building at 10 Toy Street is now home to our third design studio location.
We invite you to schedule a drop in to browse through our room settings, each one carefully curated, intentional and personal, designed to reflect the unique Nandina Home brand of refinement, sophistication, functionality, and livable style.
Schedule your appointment to see our Greenville studio by calling (864) 565-8801
MEET THE GREENVILLE DESIGNERS
Come in to meet our design team of Ashley Diggelmann and BethAnn Connor, both Upstate natives who have returned to Greenville to apply their ample, diverse experience to Greenville homes with excitement and renewed perspective. Nandina Home Greenville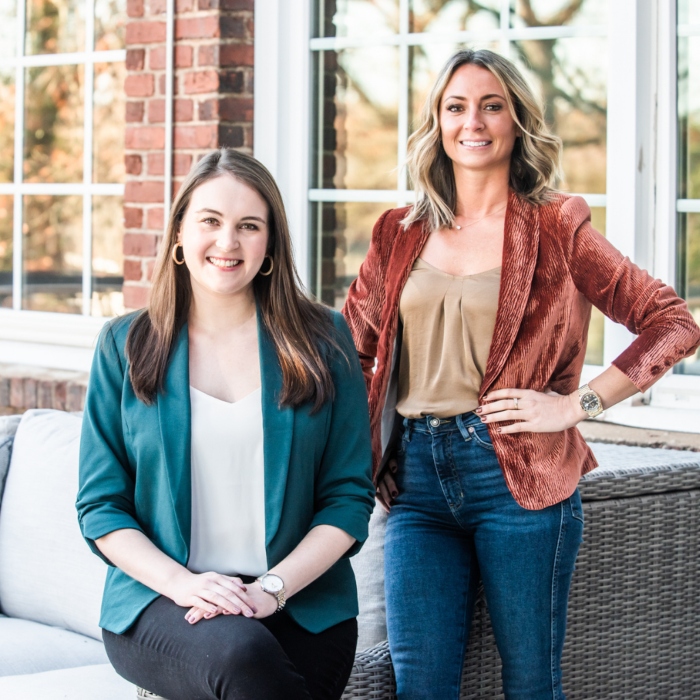 ---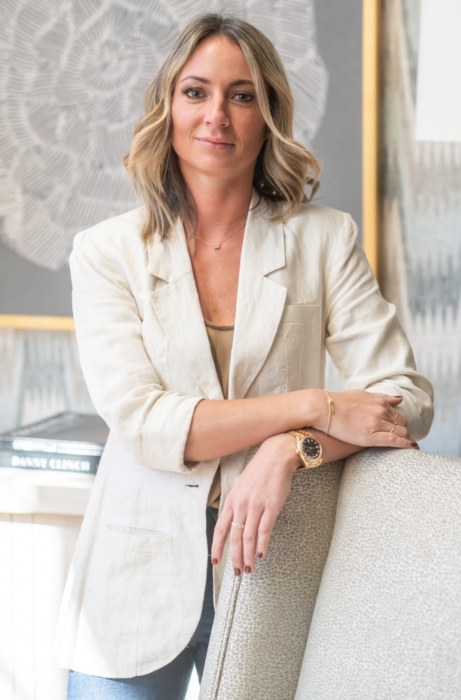 Ashley Diggelmann, ALLIED ASID | Lead Designer
"Home is the framework of memories; a place where you relax, laugh and share stories. I draw inspiration for my work from people and how they live. The focus of designing spaces for my clients' centers around making room for their lives. Whether a new build, styling, residential or commercial, collected or modern, the best rooms have something to say about the people who live in them."
A native of the Upstate, Ashley received her Bachelor of Arts in Interior Design from Anderson University. She comes to Nandina with eight years of experience from GDC Home in Charleston, SC. She has gained a vast amount of experience working on residential, hospitality and commercial projects and approaches each project with the desire to marry both beauty and function. Her extensive work with architects and contractors has brought vision to her work and her distinct style is a blend of whimsey and sophistication. She loves assisting clients with a wide range of challenges, including selecting architectural details and finishes, decorating a functional, beautiful space, and creating custom pieces tailor-made to expertly reflect clients' personal taste and style.  Nandina Home
Greenville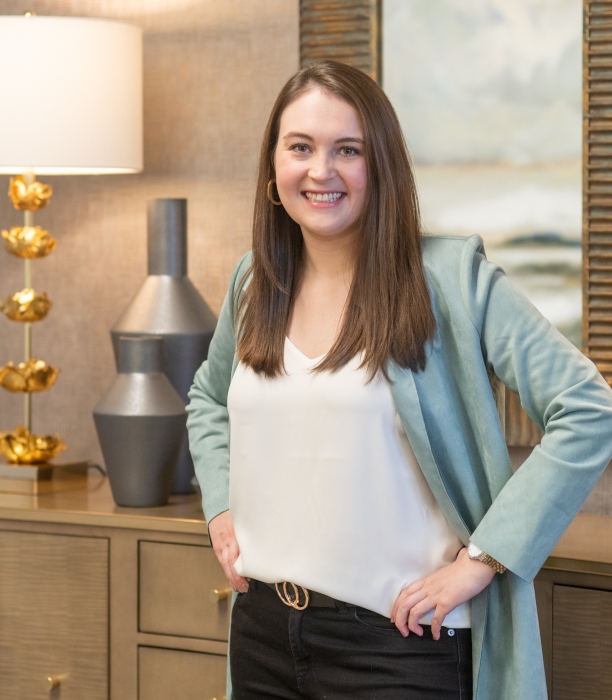 BethAnn Connor, ALLIED ASID | Associate Designer  
"From a young age, I've been drawn to interior design because I love being able to design beautiful spaces that bring joy, comfort, and serenity. Your home is a reflection of you and each room in your home should showcase your passions and personality. As a designer, my goal is to seamlessly blend functionality, aesthetics, and personal style to create a home that tells the story of you and your family."
BethAnn, a native to Greenville, began working with Nandina Home & Design in Aiken after graduating from the University of Alabama in 2015 with a Bachelor's degree in Interior Design. While with Nandina, BethAnn worked closely with one of the principal designers in Aiken on varying residential and commercial projects. After three and a half years, she moved to Dallas, TX to work for a large residential design firm, IBB Fine Furnishings, joining a team supporting a nationally recognized designer. While at IBB, BethAnn gained experience working on large-scale, luxury projects in a fast-paced, urban environment. She was able to grow her interior design expertise and explore new techniques with color, design, space, and textures. BethAnn strives to make designs beautiful, yet functional and loves incorporating color, antiques, and bold accents when designing spaces. In her free time, she enjoys going on walks, watching movies, yoga, and spending time with friends and family.