Back to Busy…
Custom Homes for Active Families

 
The end of Summer and the first few weeks of Fall mean back to school, back to schedules and "back to busy" for many of us. While the re-establishment of routine is welcome, the loss of free-flowing, long summer days can feel overwhelming.  
In our most recent N Home publication we showcased two homes that were custom-built and designed with very busy families in mind. Let's take a look into how seamlessly chaos can be formed into stylish function.  
Design by: Susan Victor, Nandina Aiken | Photography by Shelly Schmidt
When you have two married surgeons, three young children and a cat, your life has to function like a well-oiled machine and your home needs to support that perfectly coordinated crew. When I was approached by this client to collaborate on the design of their new home, I quickly realized that how the space would function would be paramount to the overall success of this project. What you see following showcases a work-horse of a home that is the perfect example of the beauty of functional design.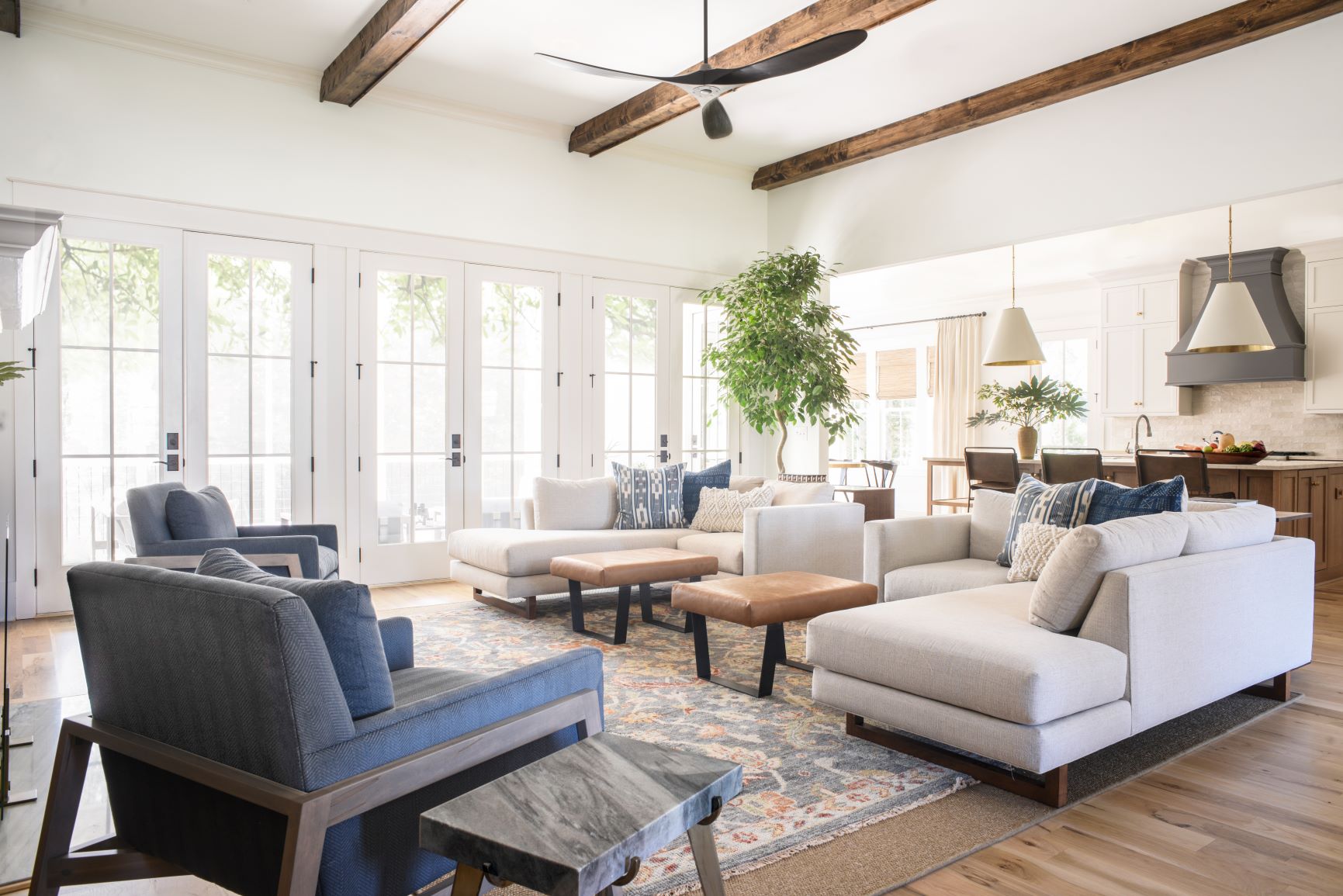 The large great room needed to be sophisticated enough for entertaining and casual enough for the kids to lounge in after dinner. A pair of sectionals that face the fireplace allow for plenty of seating but their sleek mid-century styling makes the overall design sophisticated enough for entertaining.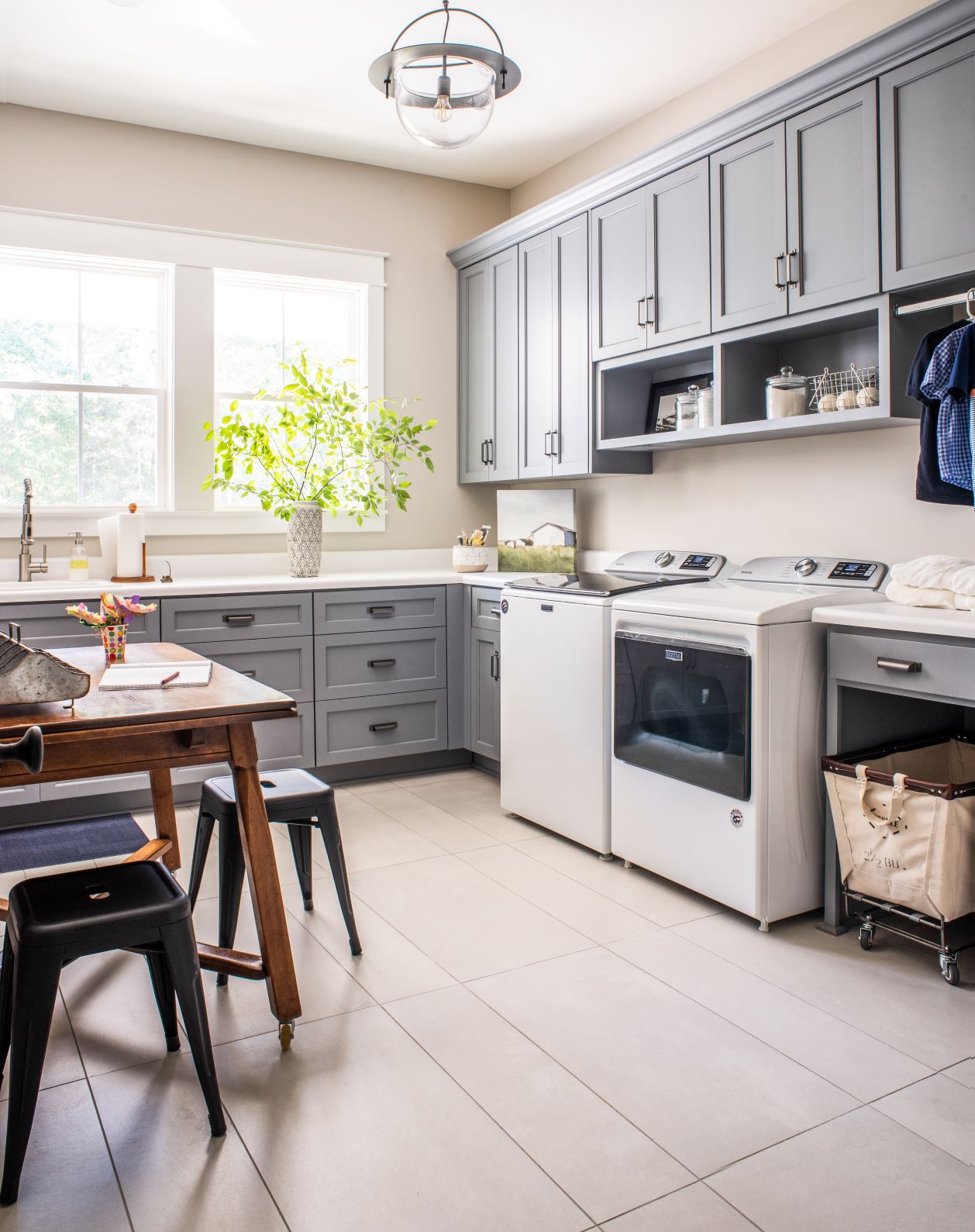 The laundry room incorporates a table to act as a desk or for a special school project or arts and crafts.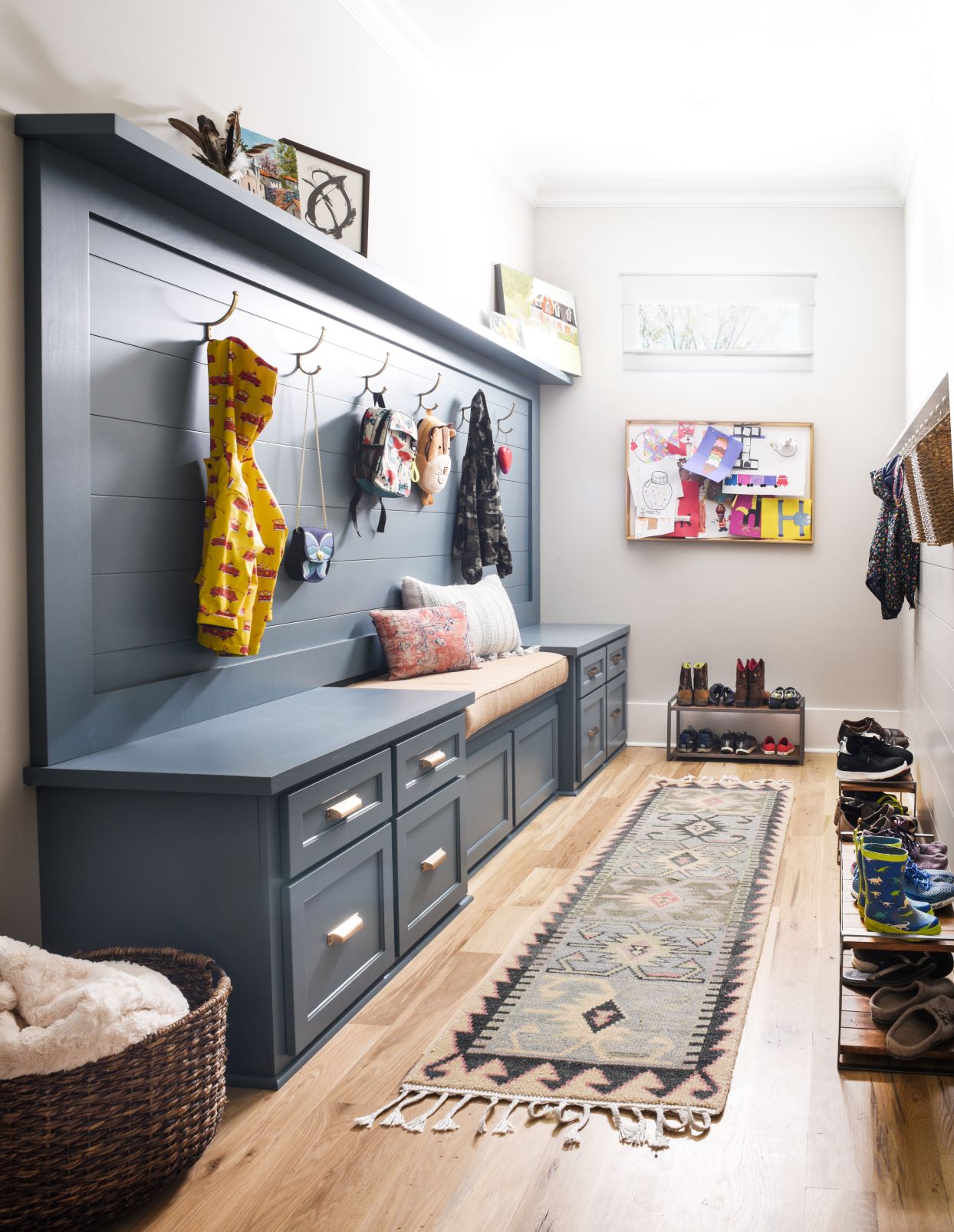 The mud room entry off of the garage boasts colorful character and organization for all of the paraphernalia that is needed for daily activities.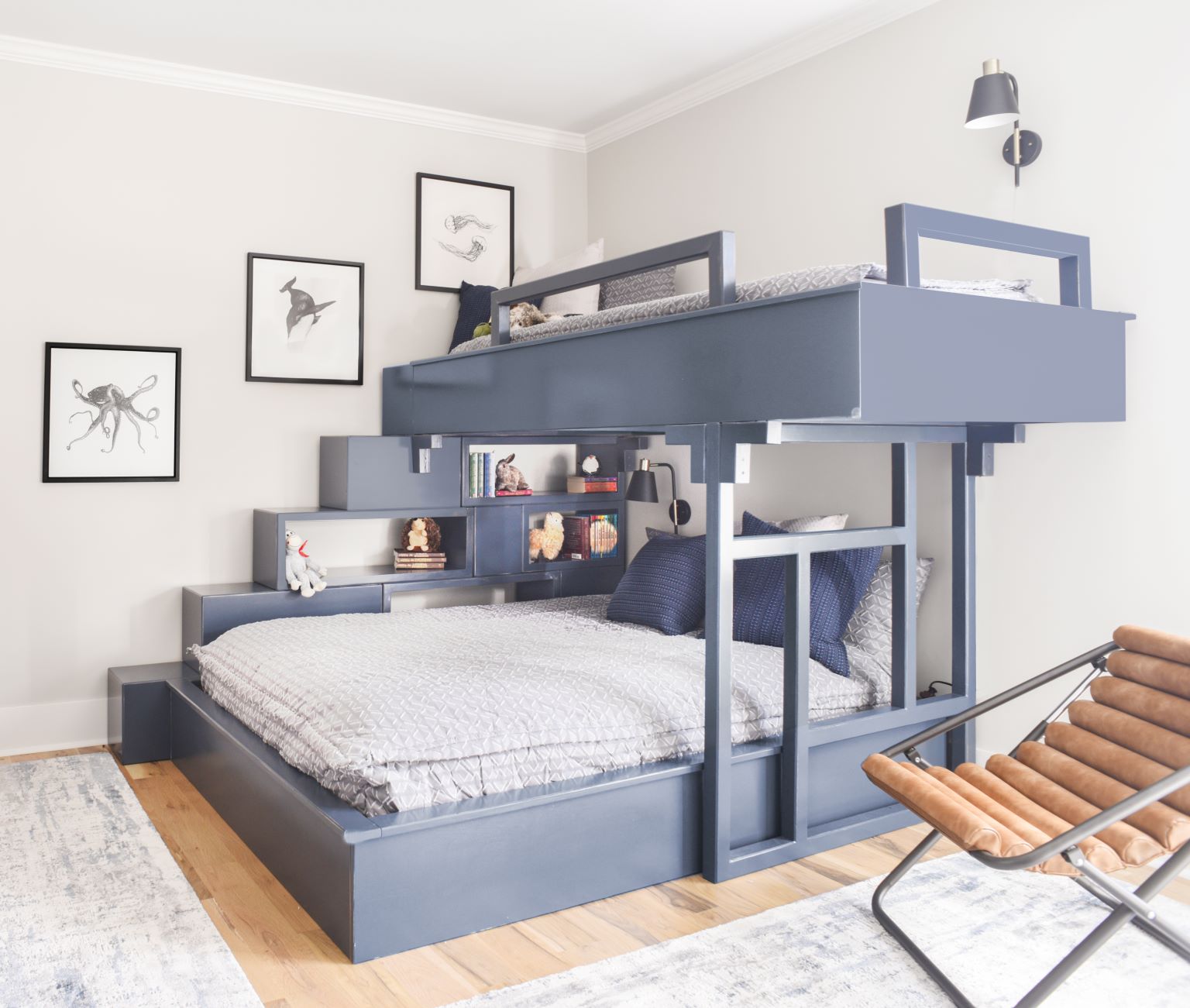 Custom built bunkbeds became the focal point of a boy's room and made sharing a space as brothers into an adventure.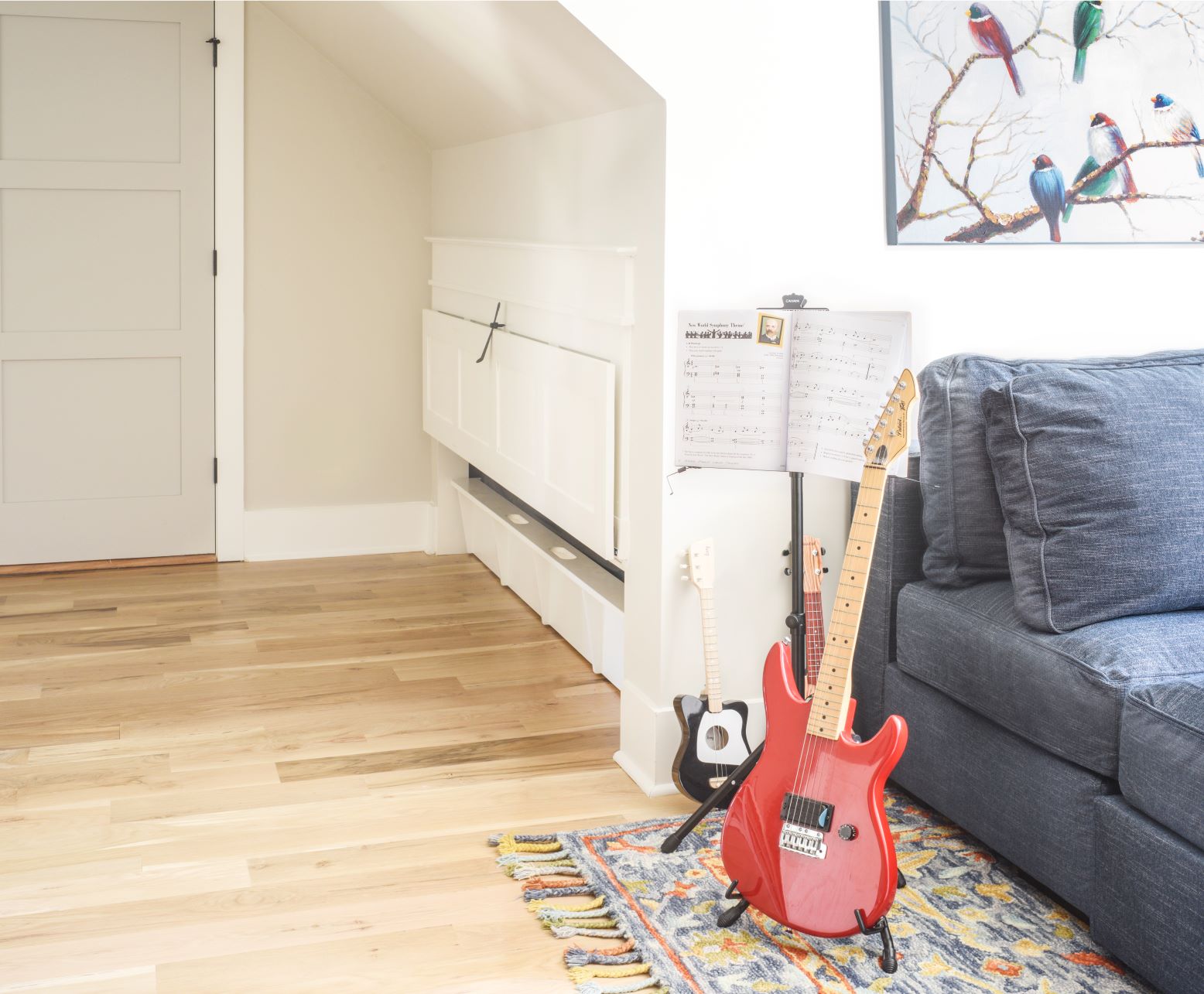 In an upstairs combination study and game room, we were able to find additional, creative space for beds hidden within the eaves of the roof line.  It  just required a little ingenuity and a great custom carpenter. What a great spot for sleepovers!
"

This project was filled with joy at every turn and I am proud to say the end result allowed every space the flexibility to adapt to the needs of the family."

Susan Victor
Design by: Sue Shannon, Nandina Aiken | Photography by Shelly Schmidt
When these clients set out to design their family home, they knew that they wanted to live in an established neighborhood but also find a strong connection to the serenity of nature. This project brought an exciting challenge to create a space that would evoke a sense of calm and a retreat from the busy lifestyle created by two engaged professionals and two active tweens. In the end, we were able to create something for everyone and find a place where a young family can enter, connect to nature and to each other. 
Immediately upon entry, you are stunned by the breathtaking views and openness of the main living space.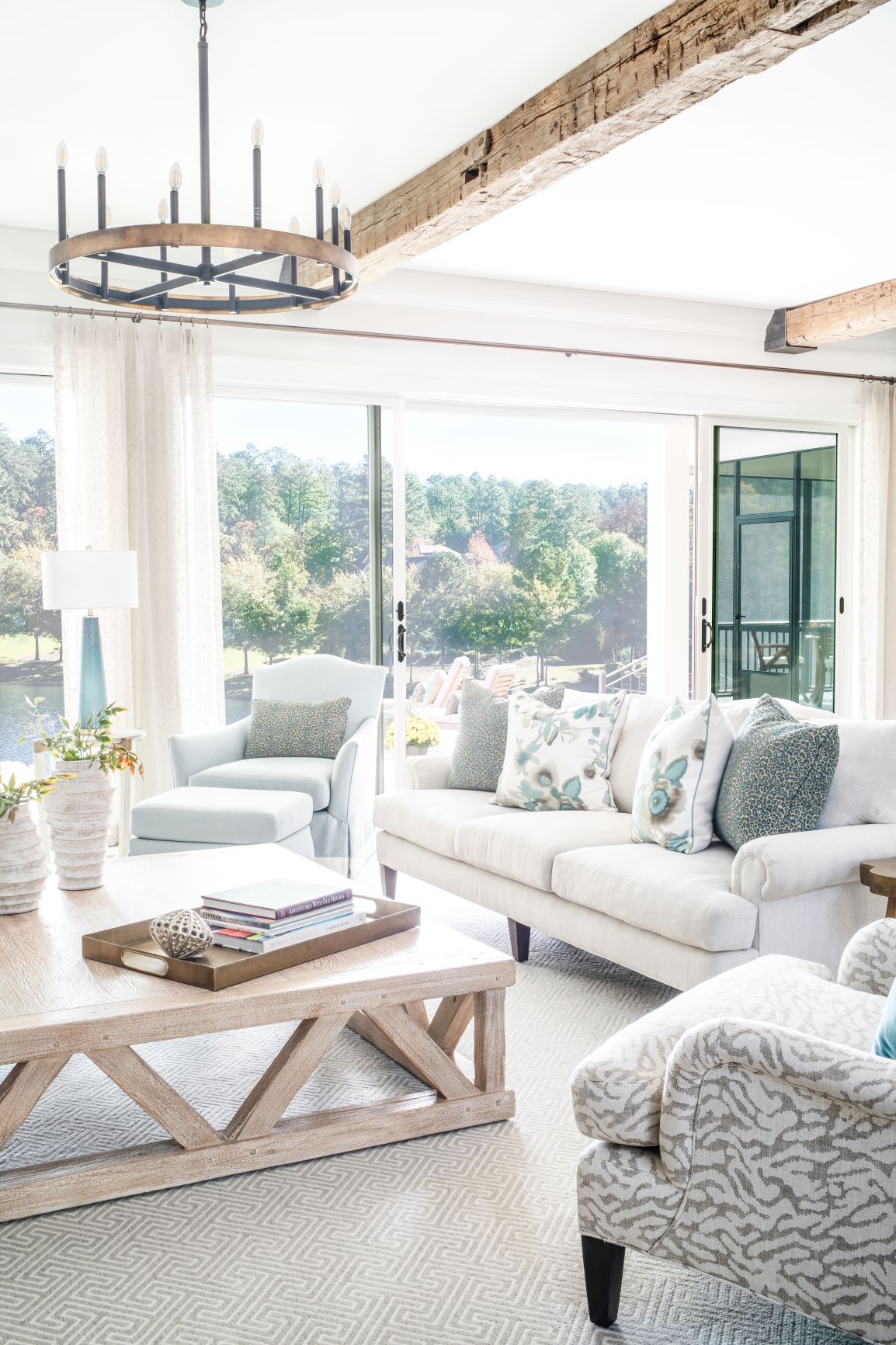 The design of the open-concept living/dining space seamlessly connects to the terrace. This provides an ideal space for entertaining family and friends while maintaining an elegantly welcoming character complete with reclaimed beams, classically transitional furniture and comfortable upholstery.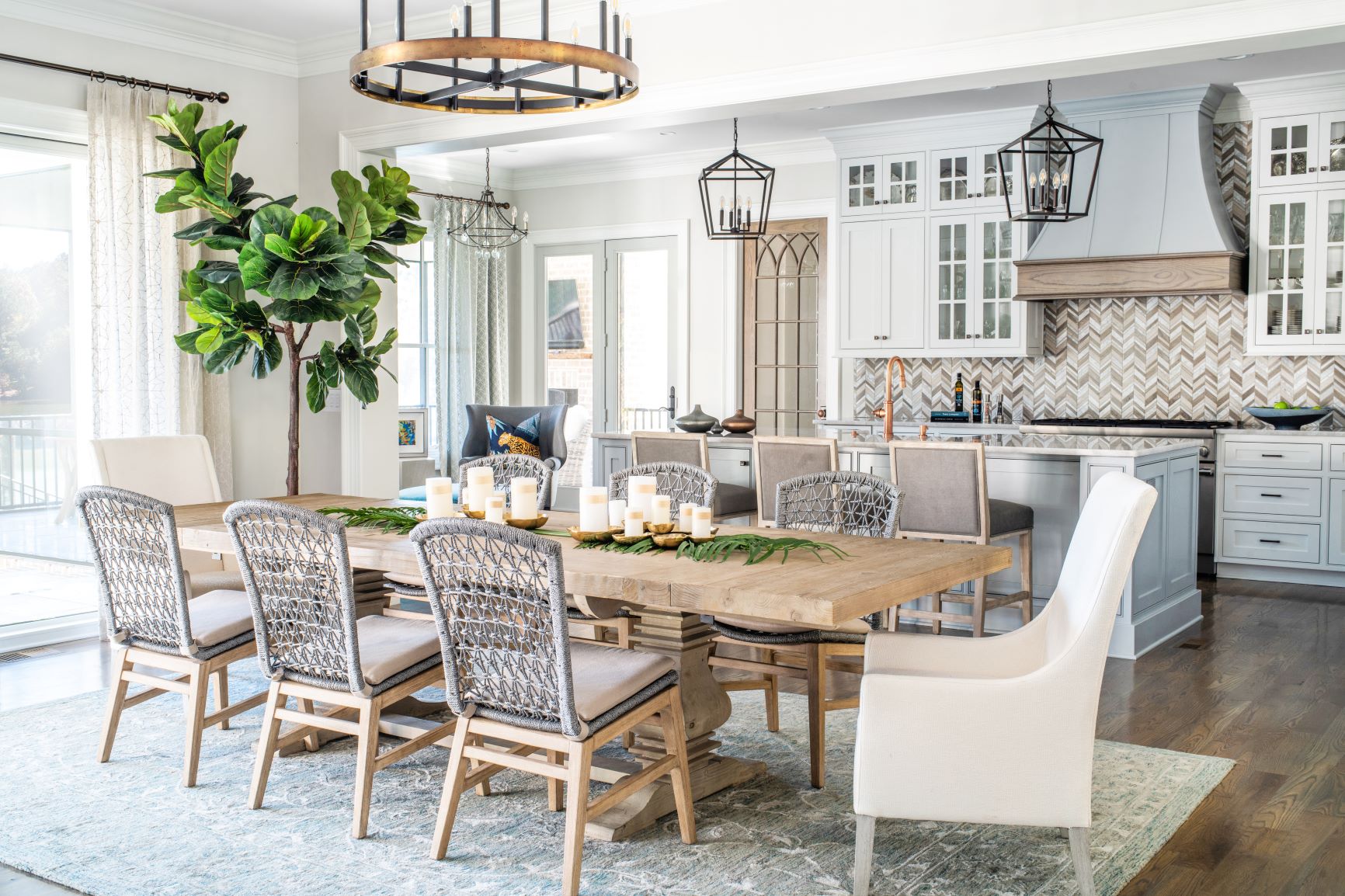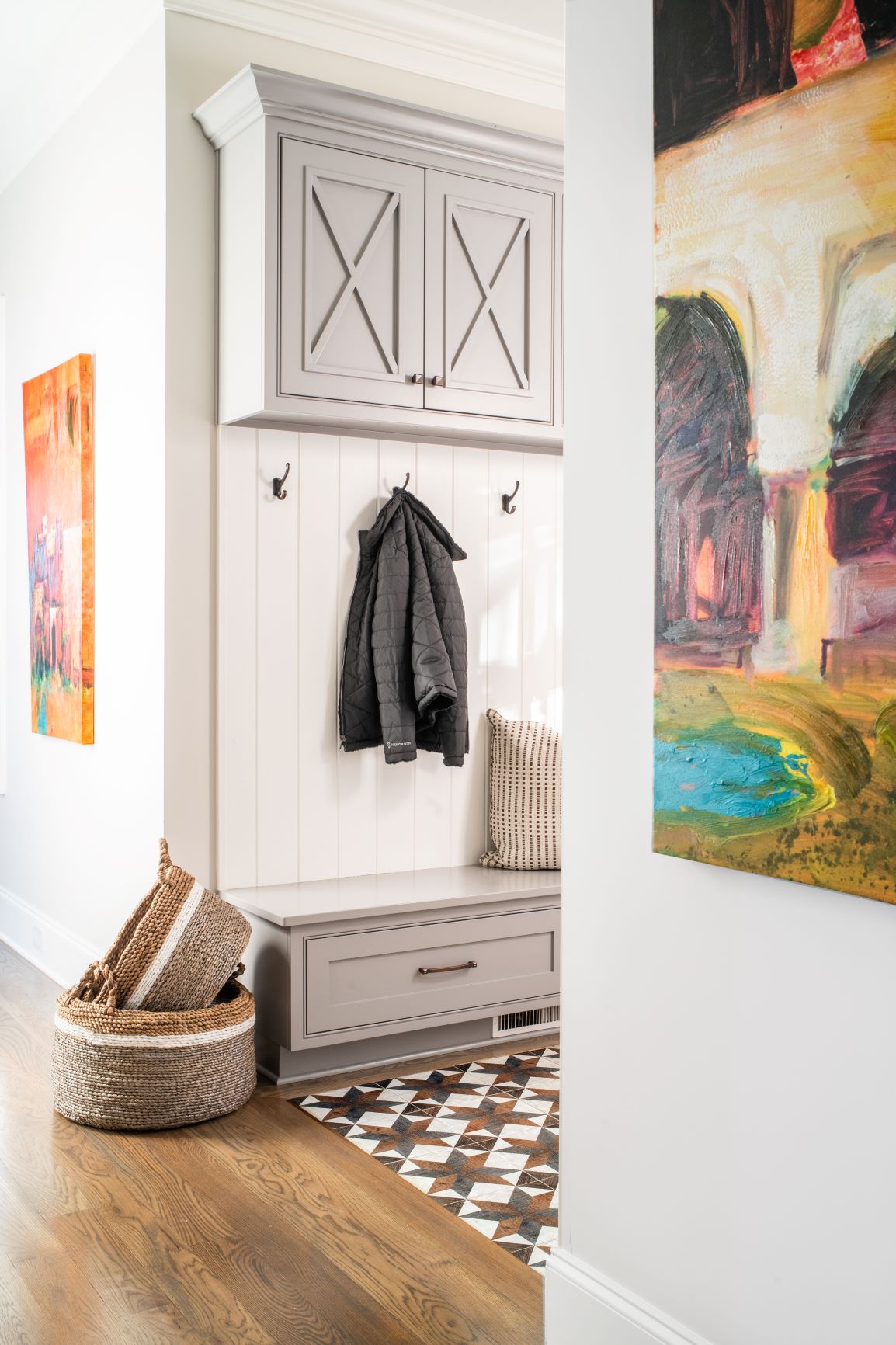 An inset tile rug at the mudroom entry functions to define the space and capture the dirt and sand before transitioning to the wood floors.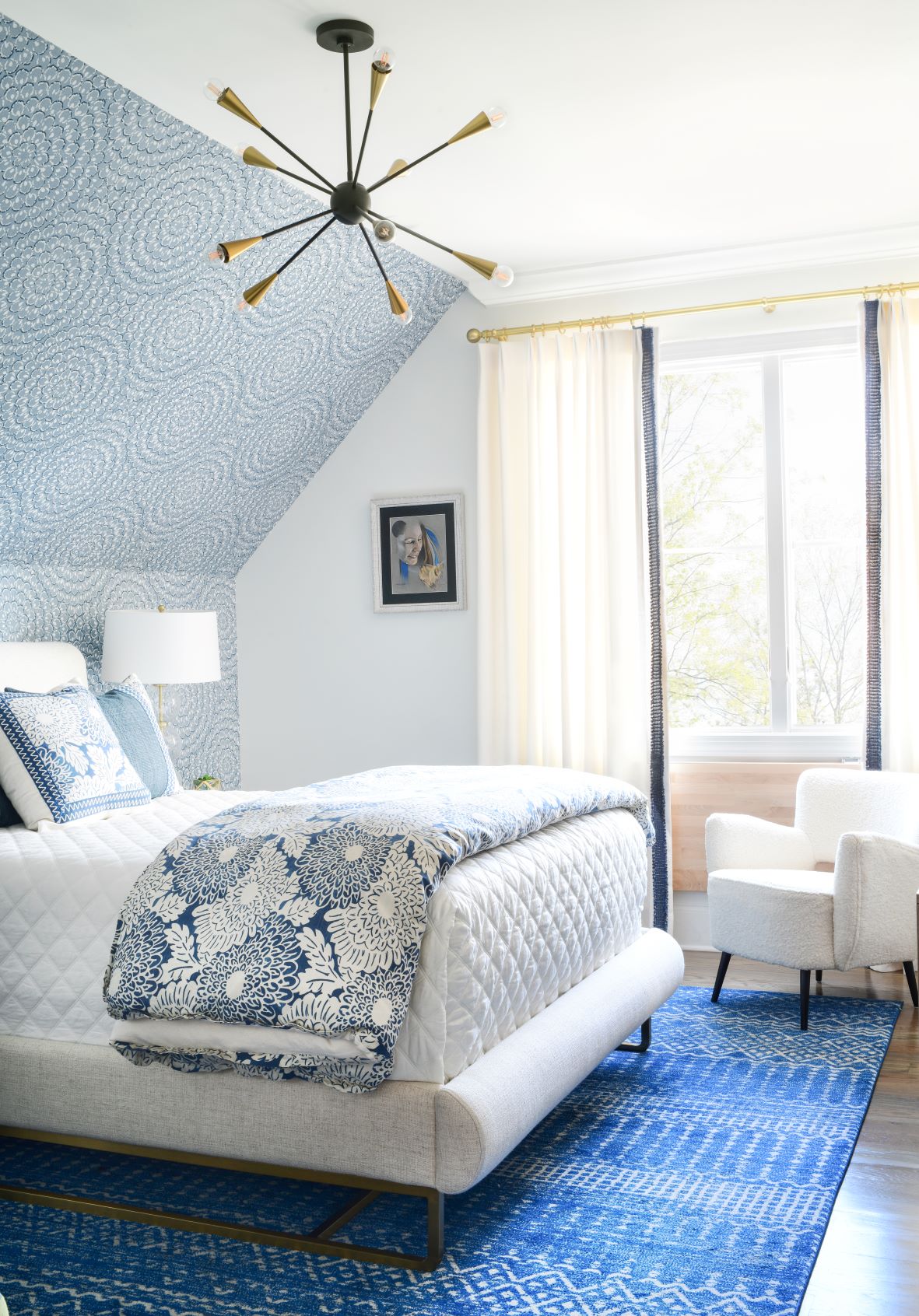 The upstairs houses two fun-loving girls with inspired design styles. Each one had a vision to carry out for their private space and now can share it with friends or curl-up with a good book. In one of the rooms, we designed a custom-built pop-up style desk under the window for efficiency and functionality. 
"Successfully melding the personalities of a family and creating a functional home based on how they live is one of the most fulfilling parts of my job as a designer." Sue Shannon