Next Wednesday evening, our Atlanta Nandina team will host "Fashion and Interior Design through the Decades: A Conversation with Cameron Silver and Aimee Kurzner" at our Sandy Springs location. We are so proud to be welcoming both Cameron and Aimee to our showroom and want to reshare this interview from 2017 with Susan Victor and Aimee Kurzner.
I love to shine the spotlight on great design talent —and Aimee Kurzner fits the bill.
I hope you enjoy this brief interview in which Aimee shares with us her passion of furniture design and how her position as Director of Furniture with Currey & Co.  allows her to live that passion every day.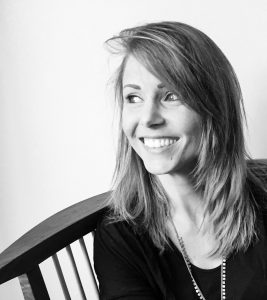 SV:  When did you realize that furniture design or design in general was going to be your calling?
AK:  I was always a hands on creator at heart.  I can remember building models and bird houses with my Dad's tools when I was young. By my last two years in high school I knew that I wanted to go to a Design School that would tap into that creative side of my nature.  I started at VCU (Virginia Commonwealth University) in Interior Design and then transferred to SCAD (Savannah College of Art and Design) when I realized they had Furniture Design as a major.  SCAD equipped me with the skills to not only dream up a design but  how to make that dream into a piece that would work in a real home.  I learned scale and proportion and how to design and build true bespoke one of a kind pieces of furniture.
SV:  Real world experience can often feel as if it is in direct conflict with that exhilarating experience of design that you got in school.  How does the real world affect your role as the designer?
AK:  The second job I had after college was as the Senior Designer and Project Manager for a mass retail manufacturer.  The speed from design to production and then to the shelf was lightning in comparison to design school.  It was a lot of problem solving and compromise.  It taught me the importance of the business side of design, quality standards and bringing the look for less to the masses.  My life at Currey is so different.  I was brought in as the Director of Furniture because they wanted their furniture to exude quality and distinctive design – the focus is on the details as it has always been with our lighting.  But that being said it is also about function and real life.  You can draw anything, but making it workable, to actually be built, purchased and used in a real home is where the skill comes in.
SV:  You will be leading Nandina's Design 101 event on February 13th titled "Incorporating Statement Pieces into your home".  How would you define a statement piece?
AK:  I believe a statement piece has to be something that speaks to you.  It hits your heart and immediately creates an emotional connection.  You want it to represent who you are.  I also believe in the Yin and Yang of furniture – I have a very clean lined simple aesthetic, in my own home I have a one of kind Nakashima reproduction made of solid walnut, a modern black and walnut bar cabinet and also Ikea and CB2 peppered in.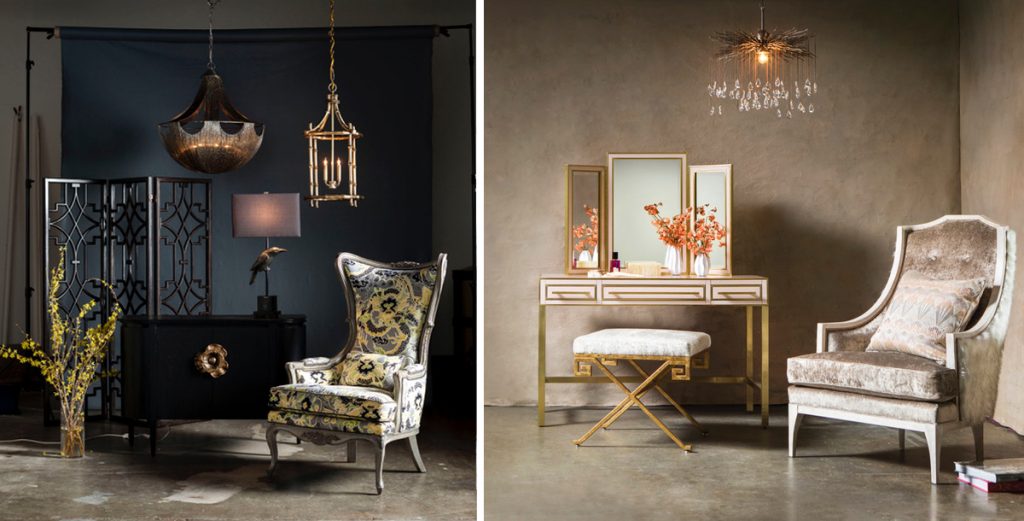 SV:  How do you conceptualize and come up with an original furniture design for Currey that will sell?
AK:  I look first at our product assortment to see what we are missing— i.e. do we need tables, chests or cabinets? Then I do the deep dive into researching trends and looking for inspiration.  I will look at other manufacturer's websites, do google searches, and spend time on Instagram.  I want to see what is out there and what appears to be popular or over saturated in the market to be sure I am being as original as I can be.  I also find inspiration in historical references.  Finally I begin the creative sketching and design.  I develop a 3D rendering and during that process, or after,
I determine which factory the item will be made at.  We have factories in Vietnam, Indonesia, and the Philippines; each country offers their own character and capabilities to a product.  I send the rendering with details on materials and construction, the factory provides shop drawings which I approve and then a prototype is built.  Finally, one of my favorite parts is to travel to the factories and see the prototypes for the first time and check the craftsmanship and function first hand.  We then ship the samples back to Atlanta for review.
SV:  Do you make the final decision on what pieces will go in the Currey & Co line?
AK:  At Currey we truly have a collaborative team that establishes our design direction.  A committee of 10 or so people will attend an "ordering meeting" to see every prototype that is under consideration.  Currey doesn't test any product at market which is risky but so much better for our customers.  We commit to the design and product and then order stock so if our customer order's a piece at market – it is in stock within a couple of months versus 10 to 12 months.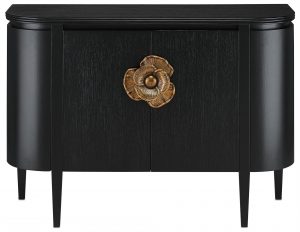 SV:  Give me an example of one of your biggest hits and one of your biggest misses?
AK:  Definitely a big hit is the Briallen Cabinet (pictured left).  My inspiration for the piece was botanicals.  I designed a traditional Demilune chest in classic black and then added an oversize stylized Camellia as the hardware.  The result was this understated classical piece of furniture with the drama coming from the hardware.  It has been a bestseller since its introduction.  As far the biggest miss?  I have to knock on wood, because I work for a company that allows for a wide swath of creativity.  I have designed pieces that have not sold large quantities because they are bigger risk for the average person, but they have a lot of WOW factor so they end up getting great press which in turn put's the Currey name brand of design and craftsmanship front and center!
SV:  Aimee you are a true artist and Nandina is proud to offer Currey & Company product to our clients.  Your furniture and lighting are definitely "statement pieces" in any home!  Thanks for sharing.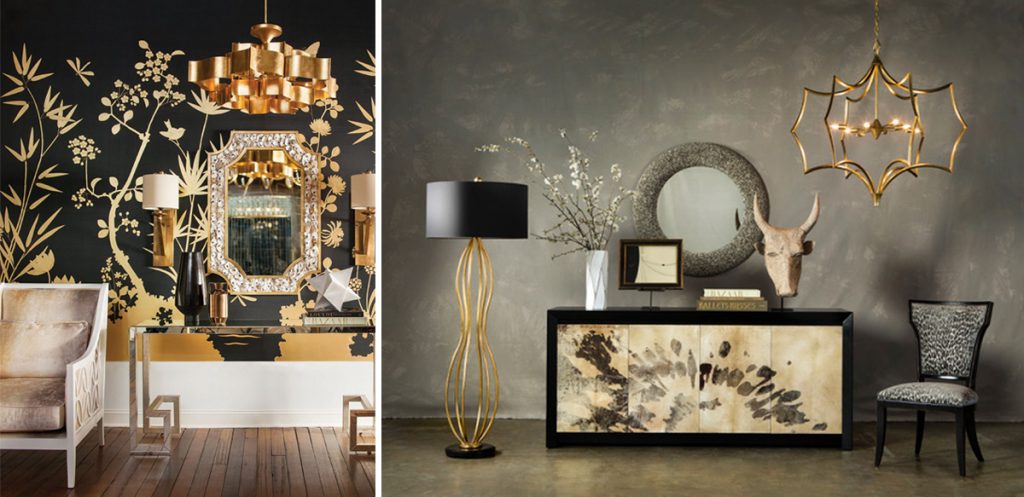 If you haven't RSVP'd for Design 101 "Incorporating Statement Pieces into your home" don't miss out! 
Space is limited and you don't want to miss hearing Aimee Kurzner in person.
RSVP today to haldridge@nandinahome.com or call #404-521-9303.