Nandina Home and Design Presents:
Fashion and Interior Design Through the Decades
---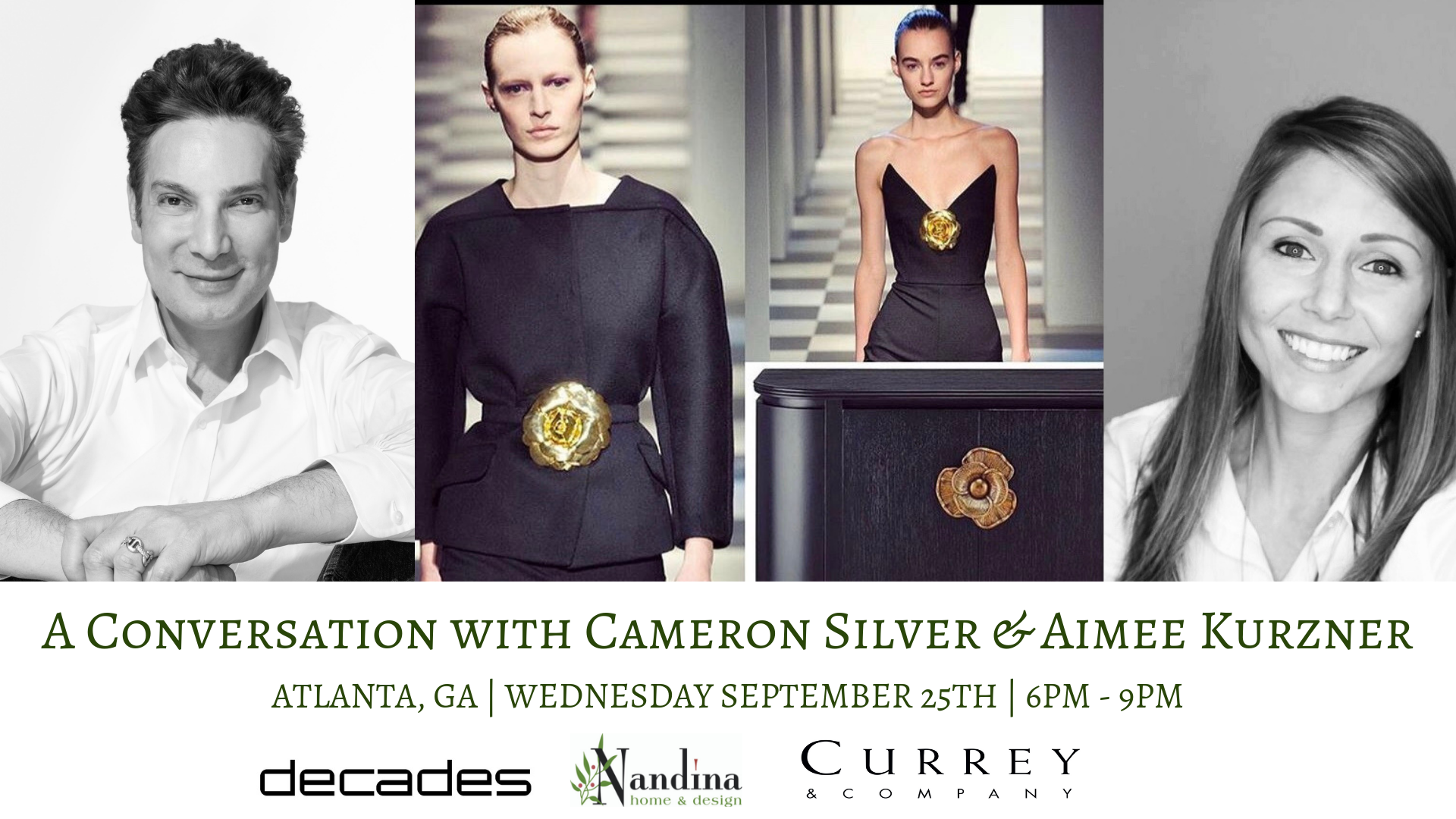 ---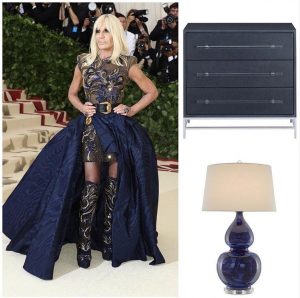 ---
Fashion has always inspired interior design and no one knows fashion better than Cameron Silver, owner of Decades in Los Angeles (described by Vogue Magazine as the world's best vintage store) and Fashion Director for H by Halston.
As one of the foremost vintage fashion experts in the country,  Silver has served as a fashion pundit for E ! Entertainment and The Style Network, and has even starred in his own Bravo reality show "Dukes of Melrose.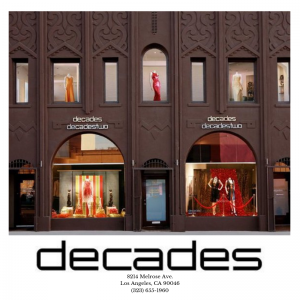 With more than a decade of Decades under his alligator belt, Silver released a coffee table book for Bloomsbury showcasing an unexpected compilation of the most significant 20th century fashions. The book, released in 2012, sold out within 48 hours of release and  an unprecedented third edition shipped in May of 2018.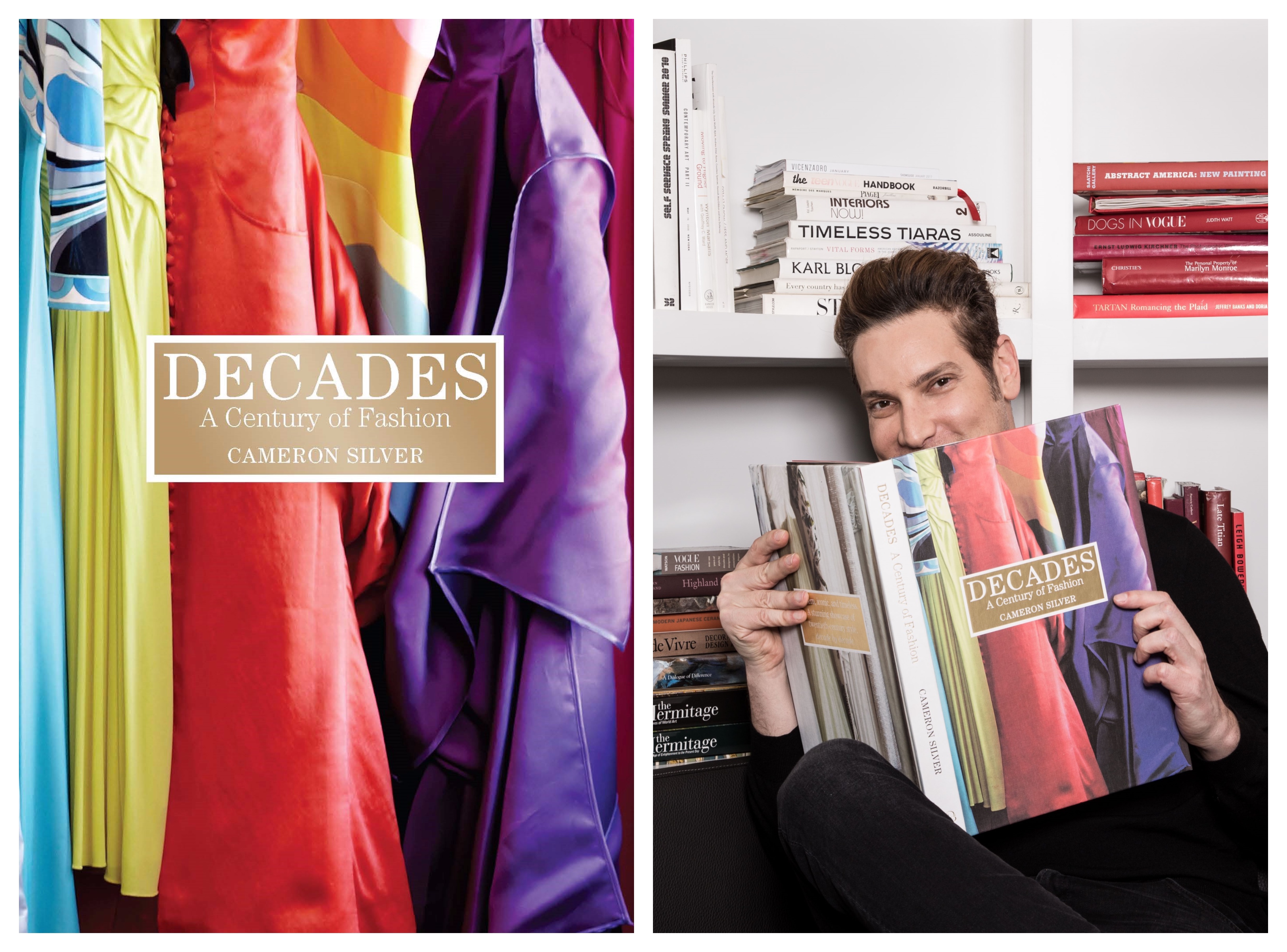 ---
 

As Cameron takes us through the decades of fashion history, h

e will be joined by Aimee Kurzner the creative force behind the fashion forward and highly awarded furniture line by Currey and Company.

Since joining Currey and Company as the Director of Furniture Aimee's designs have received multiple industry awards and been featured in Elle Decor, Traditional Home, and Better Homes and Gardens (see below). Her refined eye allows her to add those finishing touches that wow: from treatments like lacquered linen and wood veneers that add texture and beauty to surfaces to finely conceived drawer pulls that are sculptural in their presentation or made from a sophisticated mix of materials that are intermingled in artful ways.
This attention to detail, function and styling of each product is both extraordinary and valuable. Aimee draws inspiration from jewelry, nature, fashion, architecture and antiques, many of these found as she travels across the world working directly with the factories to make sure each piece is perfect from start to finish. As she does so, she is consistently taking into consideration materials, manufacturing, cost and salability. She is honored to work for a company she says "offers her limitless creative freedom. They let all of the design team take risks and we are thankful for that."
Together, Cameron and Aimee will discuss the influence of Fashion on Interior Design through the Decades. You won't want to miss this fascinating and entertaining duo!

---
Atlanta, GA | Wednesday, September 25, 2019 | 6pm-9pm

---
[ctct form="12486″]