Decorating for the Holidays: The holidays are rapidly approaching, and one of the first things you will want to check off your list is the chore of decorating! Before you go dragging those dozen boxes of decorations from the attic or the basement, take a few minutes to develop a plan. It will make the job so much easier and the finished product will put you, your family, and your guests into a festive holiday spirit.
Refer to these 5 simple design tips to ensure a holiday home that will have everyone celebrating.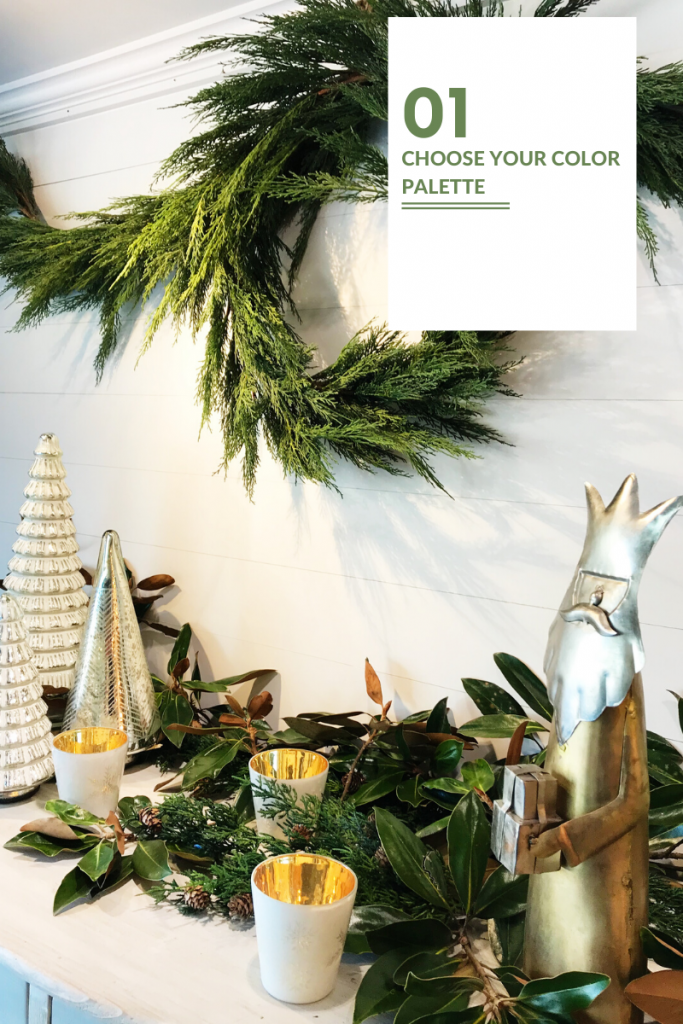 Skipping this first step is often the culprit in holiday decorating gone bad. Remember you don't have to "throw the baby out with the bathwater." You can base your color palette on decorations you already have, or on the colors in your home. If you have primarily gold, keep it, but update the look by adding peacock blue or emerald green. If you are a traditionalist and love green and red, add touches of black for impact.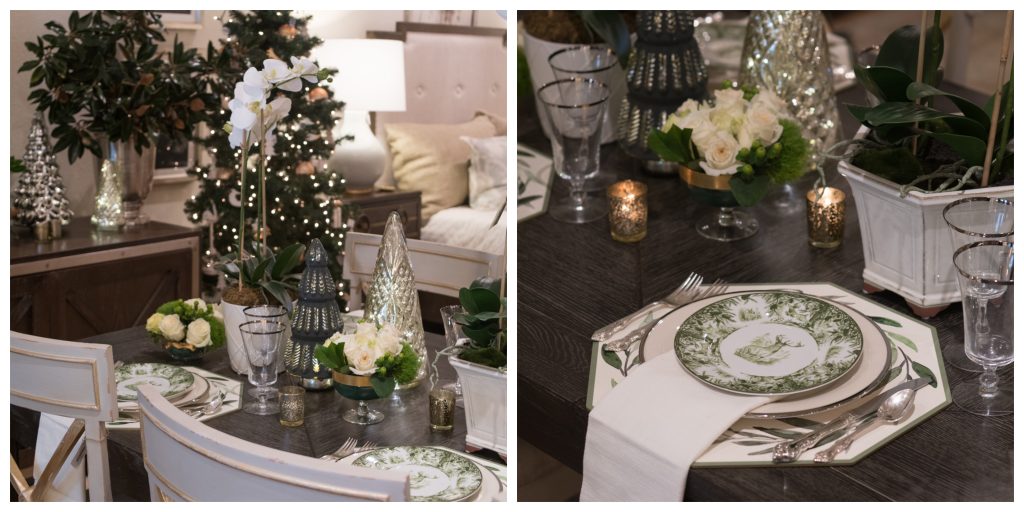 ---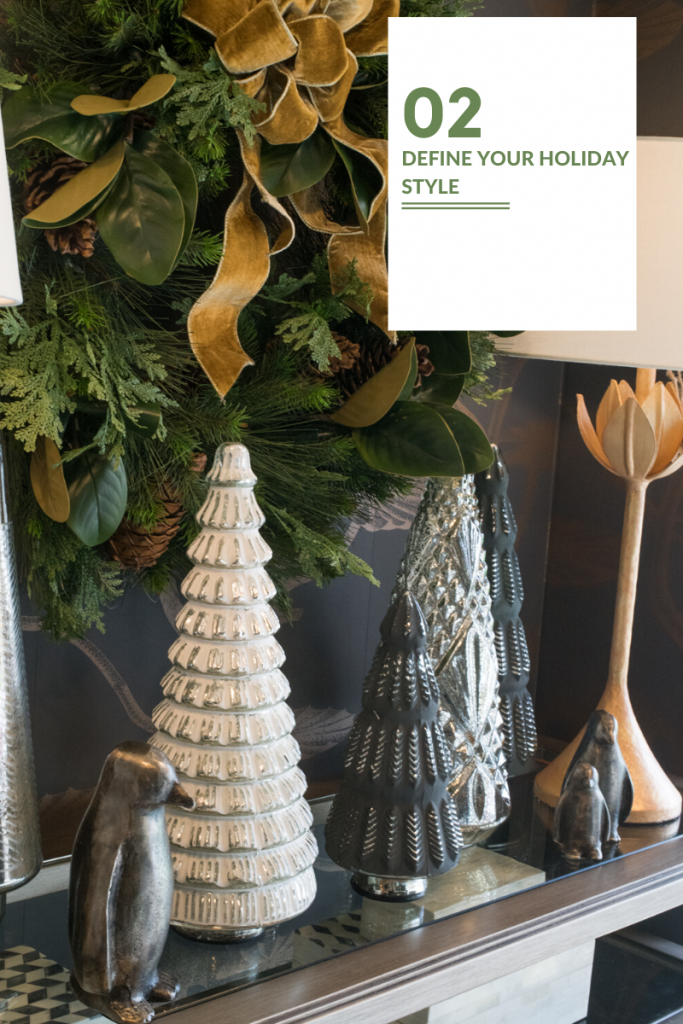 What style of holiday décor best fits you and your home's design aesthetic. Do you prefer a glamorous high style look, or a folksy rustic theme? Both are beautiful and can actually find a place simultaneously in your home. Just don't mix themes in the same room.
In the formal areas of you home you may choose to do a fabulous tree with glitzy silver and crystal ornaments, and in the kitchen or den have a simple Frazier fur decorated with your children's handmade ornaments. If you have built a collection of Santas, snowmen, or villages use these items to create your own special holiday décor. Remember to mass collections together to achieve greater impact.  A tree full of collected Santa figures or mercury glass ornaments showcases the collection beautifully.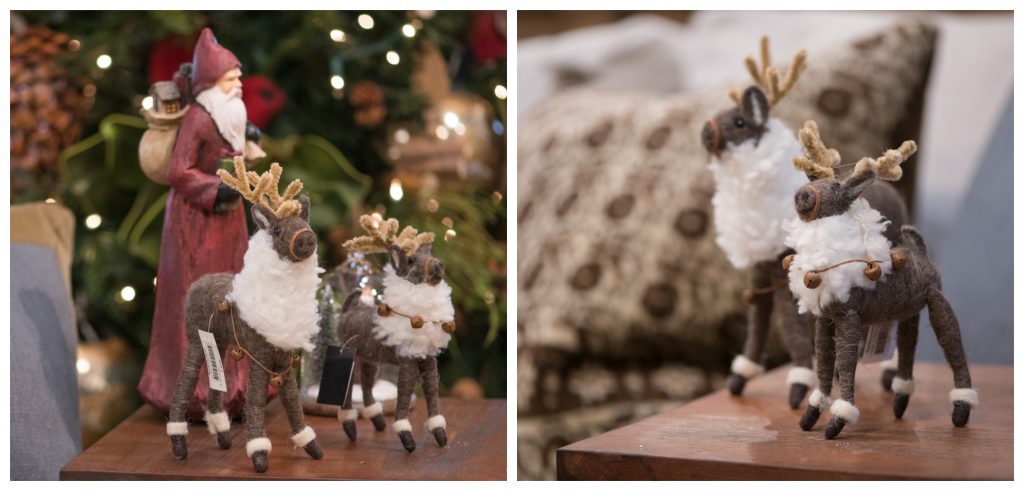 ---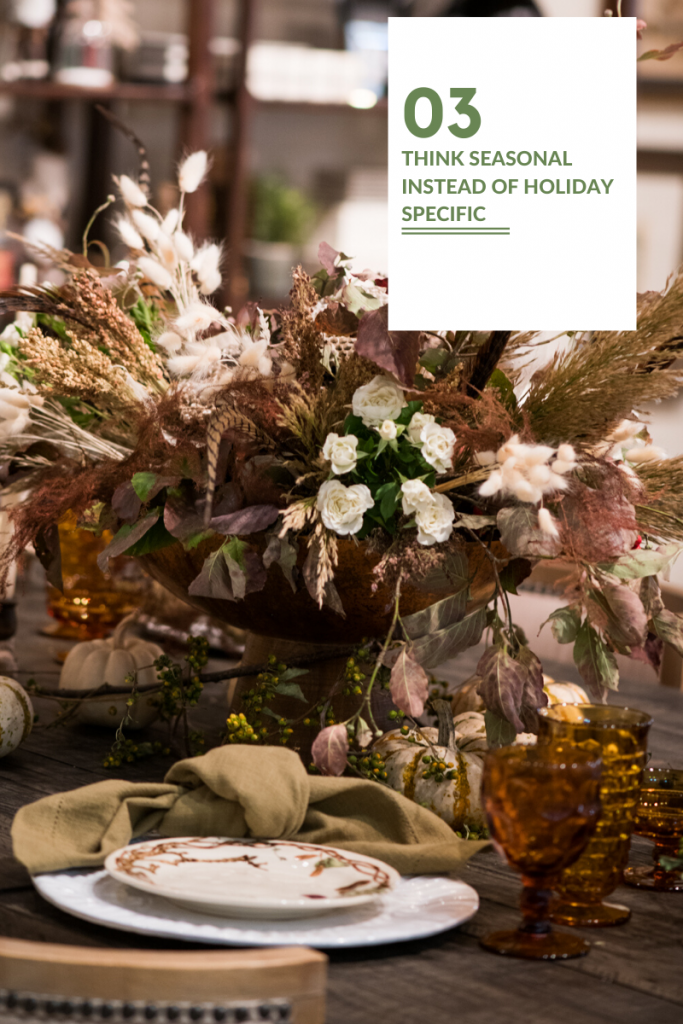 The burlap you use as a rustic runner for your Thanksgiving table can act as a foundation for your Woodsy Christmas creature centerpiece at Christmas.  I love the beautiful blue gourds and white pumpkins that are available for fall that can then be mixed with mercury glass candlesticks and touches of silver and gold.
---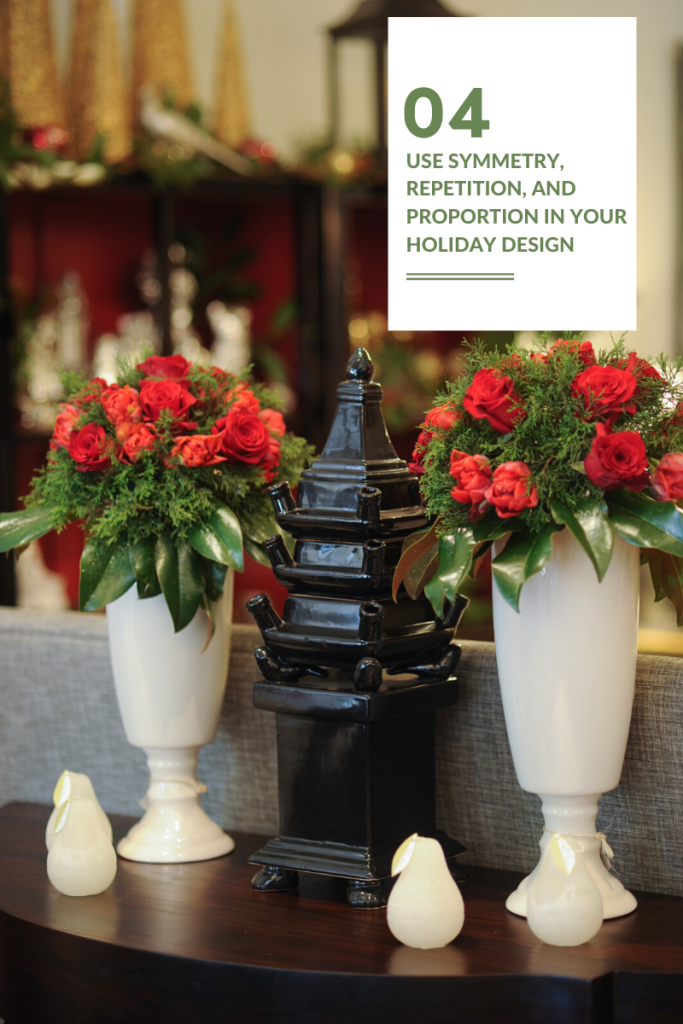 Symmetry is a great way to add a focal point to a fireplace, entrance, or staircase. Flanking a fireplace or entrance with poinsettias or topiaries makes these architectural details of your home a real focal point for the holidays. Repetition is key! Make sure you have enough of something to make a statement. If you use huge silver ornaments on your tree, add them to the garland on your fireplace, put them in crystal containers on your table, and put them in the wreath on your door. Try to use the same ribbon throughout a room or area, and when displaying a collection keep them within one area so that it makes an impact. With proportion, the key is to vary the size and texture of all of your elements. Use large and small ornaments on the tree or group a set of odd numbered candle sticks, same material (crystal or silver), but vary the sizes. Remember they don't have to match!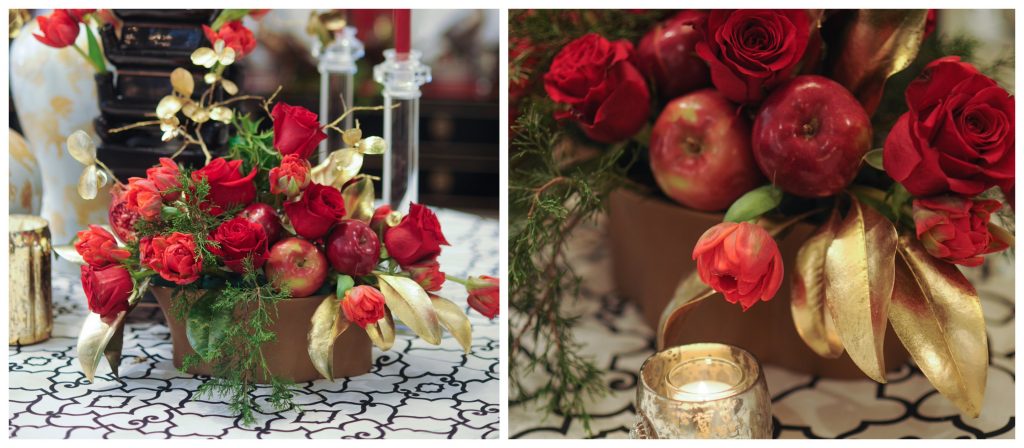 ---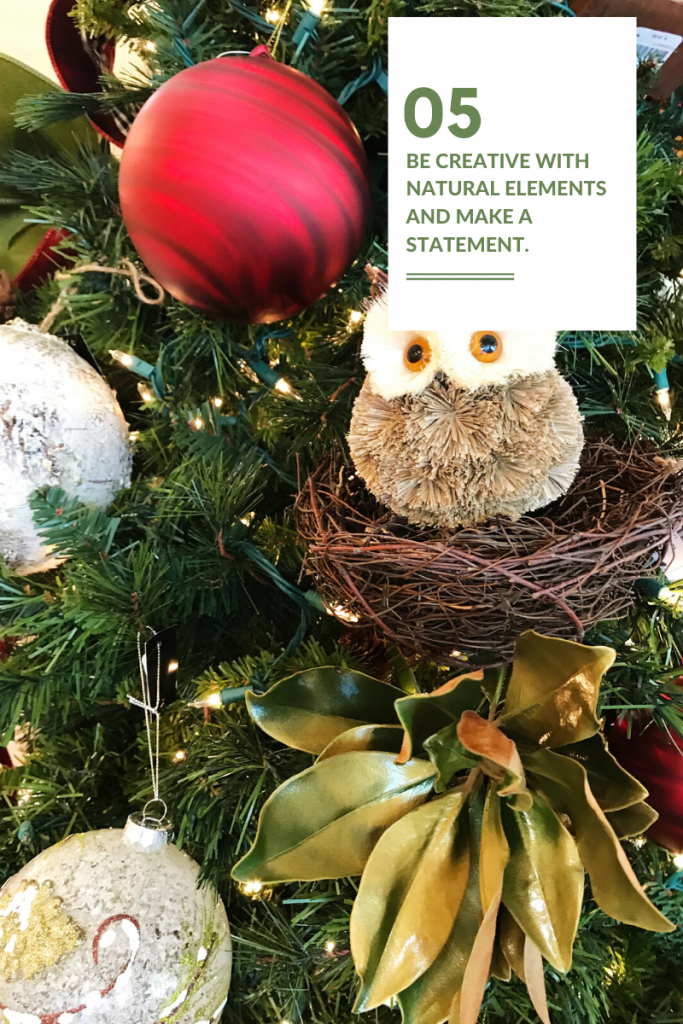 For holiday decorating there is no easier or cheaper way to make a statement than with a can of spray paint. Use silver or gold to spray paint twigs, bamboo, ivy, or holly. Or if you are really bold and daring take an assortment of gourds or fruits, spray them all a deep blue or copper; once dry give a second coat of high gloss lacquer. Can you imagine that mixed with votives and placed strategically down the center of your dining table?  Use large branches full of berries in vases instead of traditional flowers.  Be creative with stacks of wood by adding votives or wrapping them in ribbon.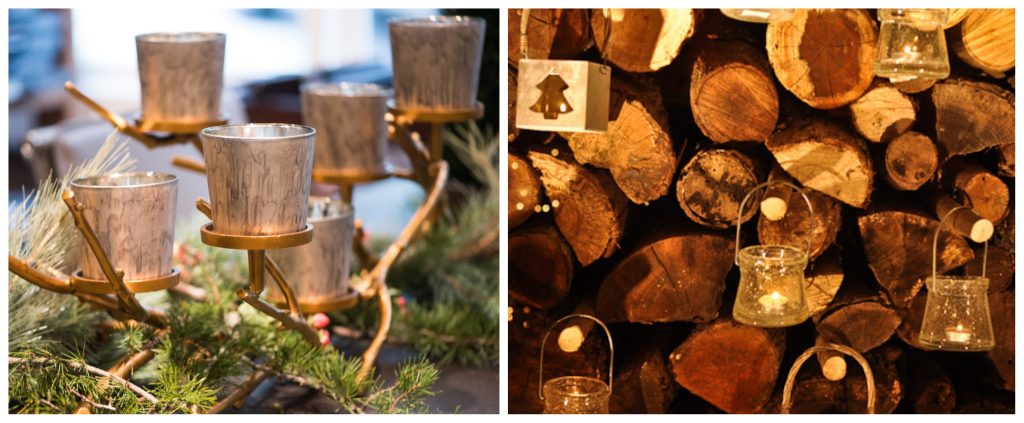 ---
Decorating for the Holidays: Remember, have a plan and implement it. Use basic, sound design principles as you would in your home, every day.  If you stick to these suggestions you will achieve the look you desire; whether it's a glamorous holiday décor straight out of the pages of Traditional Home or a rustic homespun Christmas reminiscent of the cover of the Saturday Evening Post. A well thought out holiday plan will have everyone that enters your door during the holidays impressed that you pulled together a beautifully decorated home just for the sake of family, friends and good cheer!
Visit Nandina Home & Design for all of your Holiday needs!