Classic Livability:
Mastering

A

Master Bedroom Design

Story by Susan Victor | Design by Jessie LaFalce | Photography by Shelly Marshall Schmidt 
Traditional ranch style architecture with a mid- century vibe, set the tone for a master bedroom remodeling by a Buckhead family that requires a livable aesthetic for every room in their home. Although major structural renovations had been done when they purchased the house nine years ago, they had never gotten around to finishing the vision they had for the interiors.  Now that their two children were in high school and college, they were close to being empty nesters and were committed to realizing their original concepts.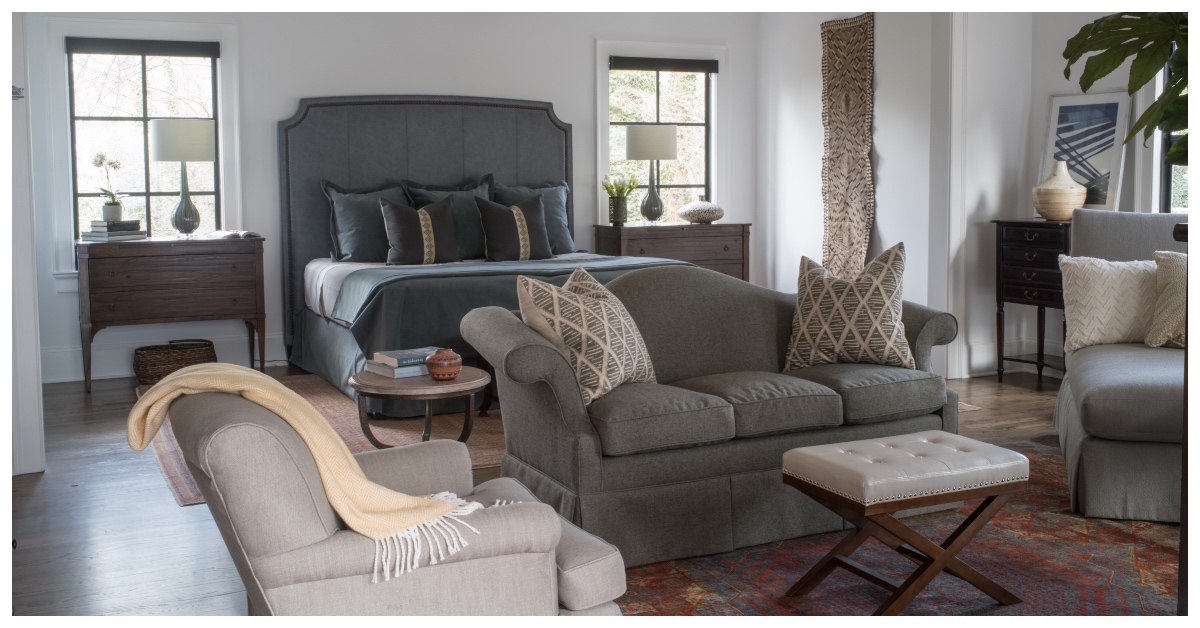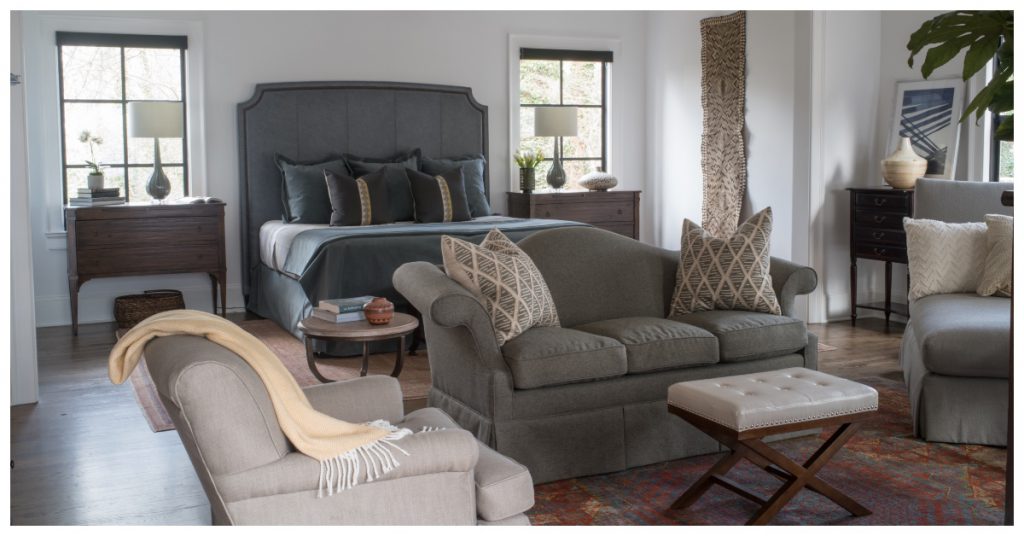 Nandina designer Jessie LaFalce had worked for 18 months with her clients to update and redecorate their home when they made the decision to build an addition to increase the size of the master bedroom and make room for a large new master bathroom. Jessie worked with the architect to bring their vision into reality.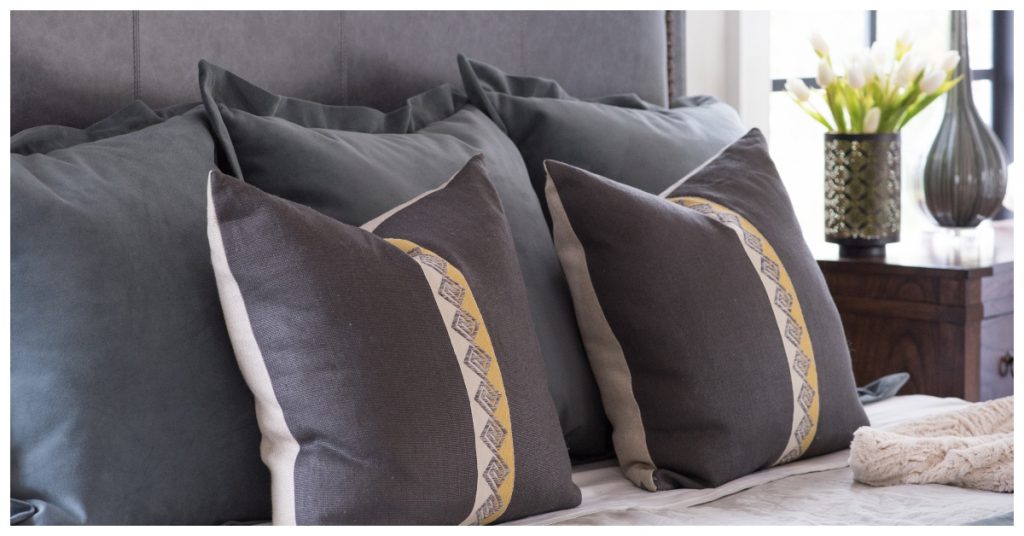 With two teenage children and several large rambunctious rescue dogs that are welcome into every space of the house, the primary design challenge was livability.  "I realized almost immediately that this family believes a home needs to be lived in, and they do live in their home!  But that livability requirement does not preclude them from having incredible style with interiors that are refined and collected" noted Jessie.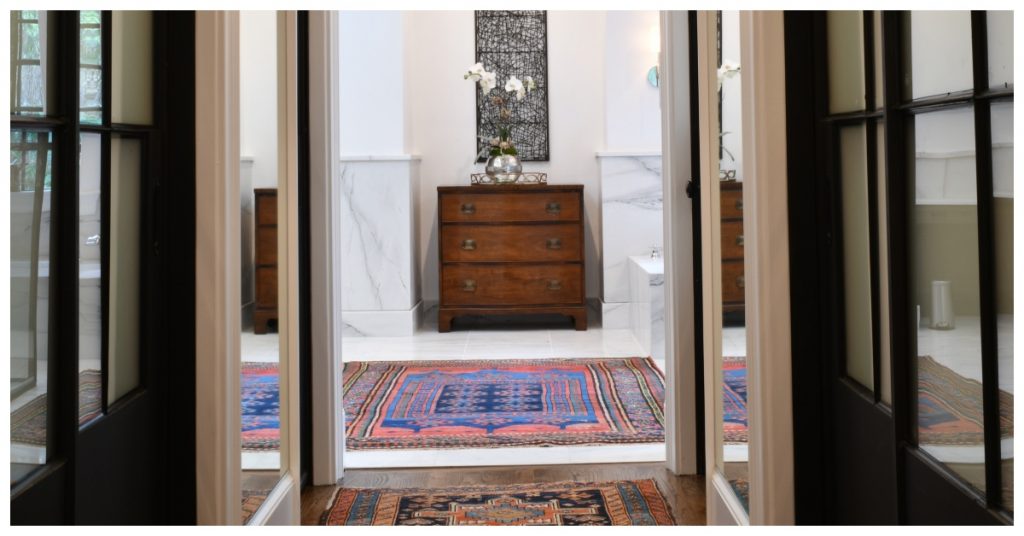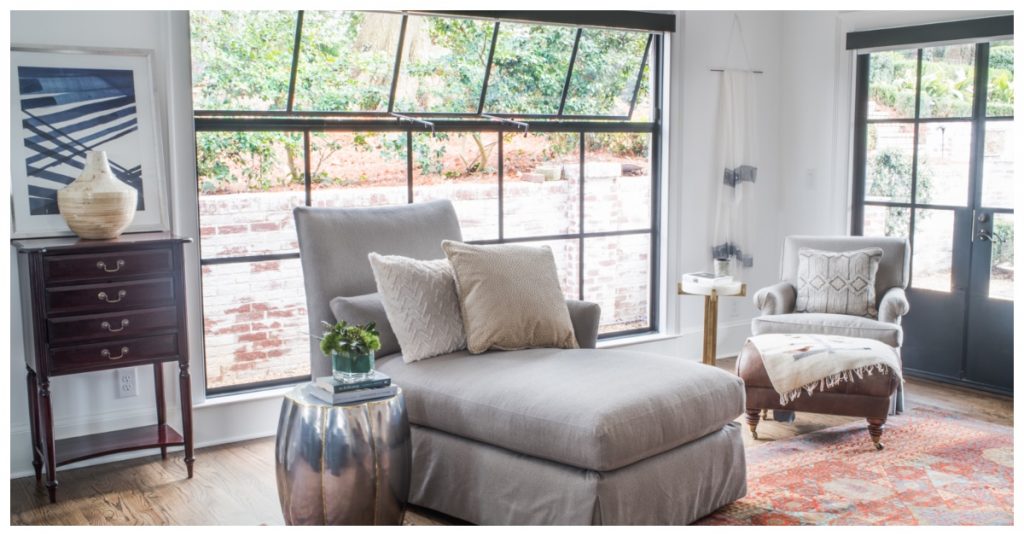 "This family has a very casual but sophisticated design sensibility.  They love rooms that are classic yet approachable, with lots of textural elements and furniture and fabrics that can take a beating," she explained. "The husband and wife are avid collectors of antique rugs.  They have extensive knowledge in this area and treat each purchase as an investment.  Their rugs became the foundation for the interior design of the combination master bedroom and sitting area."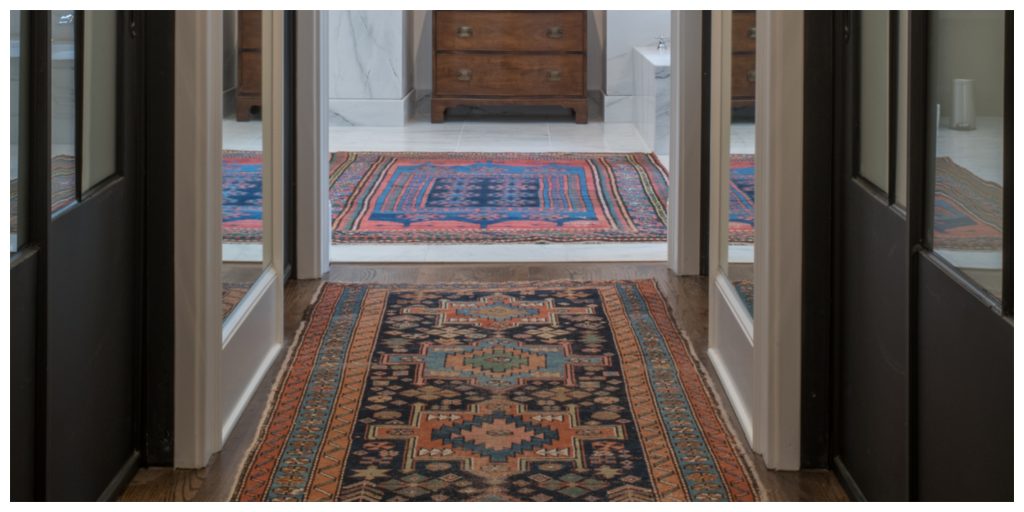 The new addition also boasted architectural elements like open-beamed ceilings and large industrial style dark metal windows that melded perfectly with the couple's relaxed yet sophisticated aesthetic. Using the homeowners' collection of antique textiles as art on the walls, Jessie successfully played off them with rich neutral velvet and mohair fabrics in the bedding and upholstery.   The end product is a truly masterful master bedroom!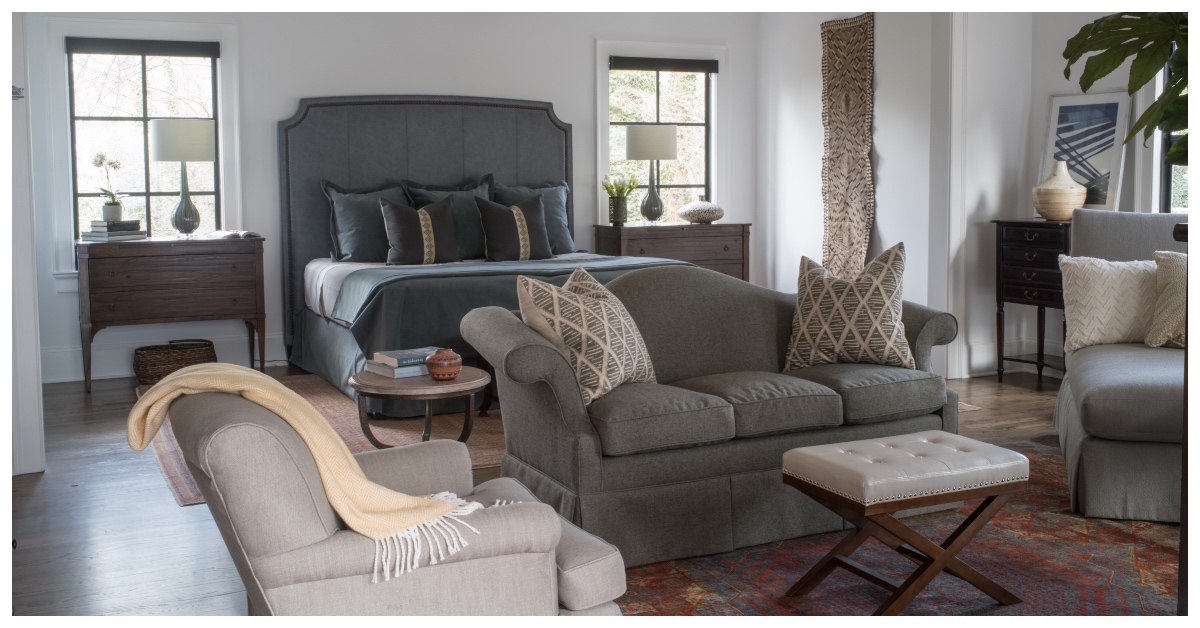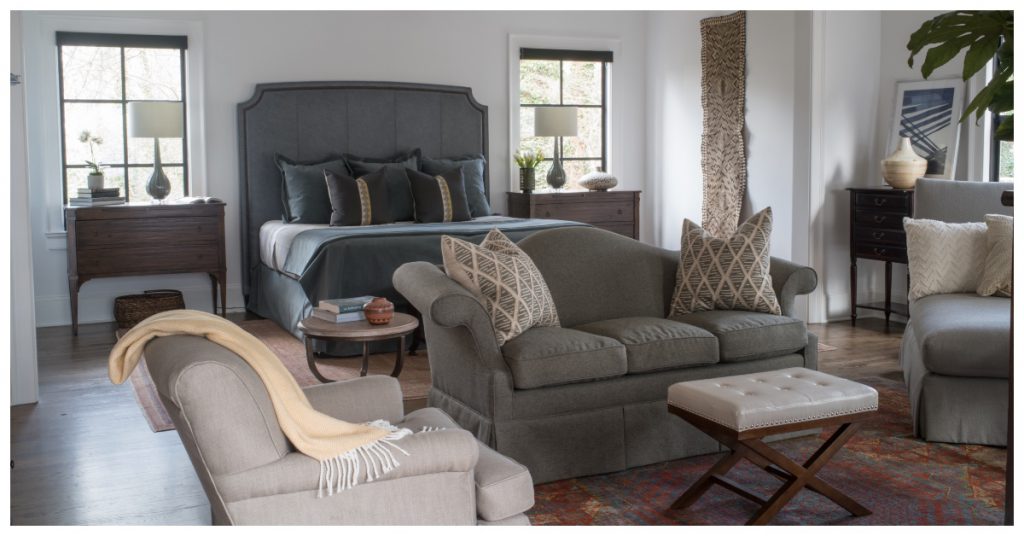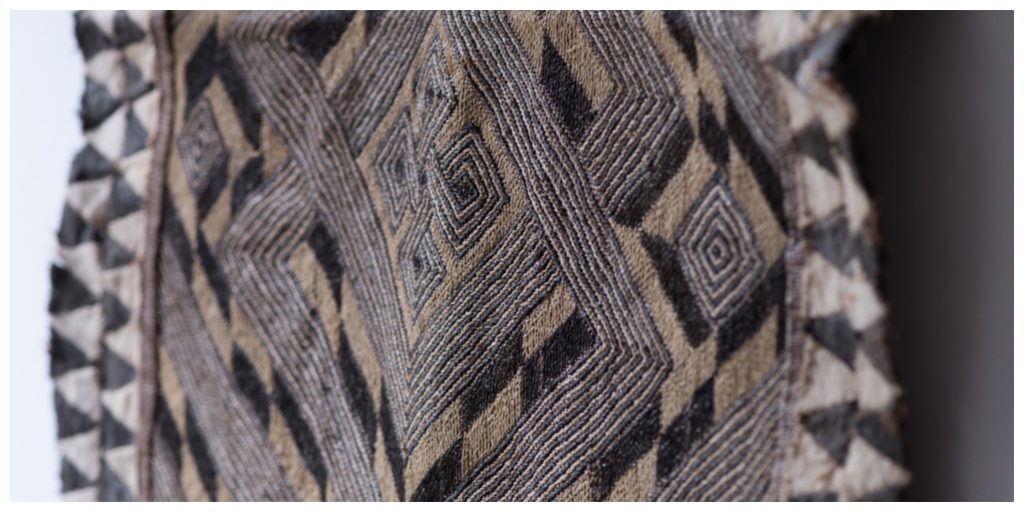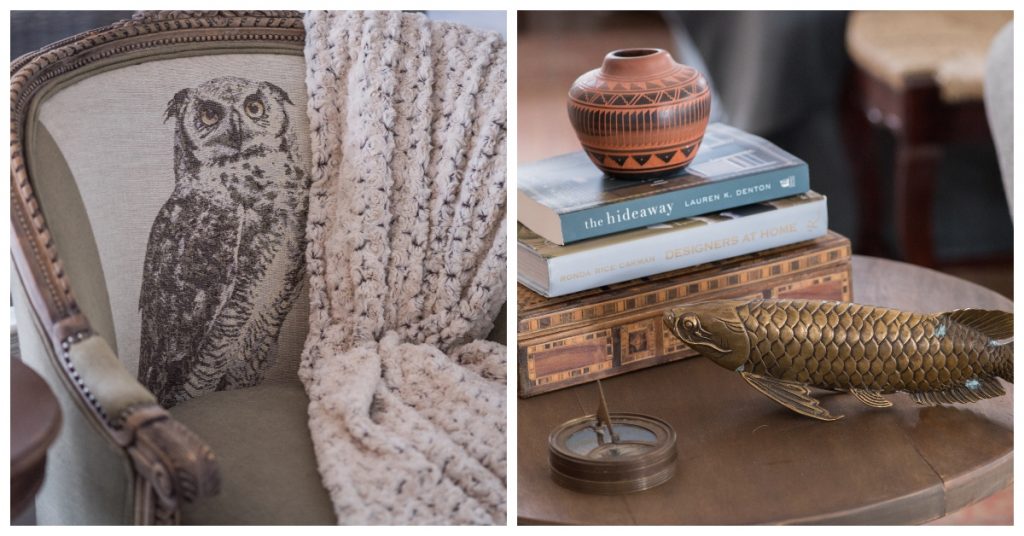 [ctct form="13142″ show_title="false"]