"Sometimes the littlest things take up the most room in your heart." Winnie the Pooh Baby
Photography by: Shelly Marshall Schmidt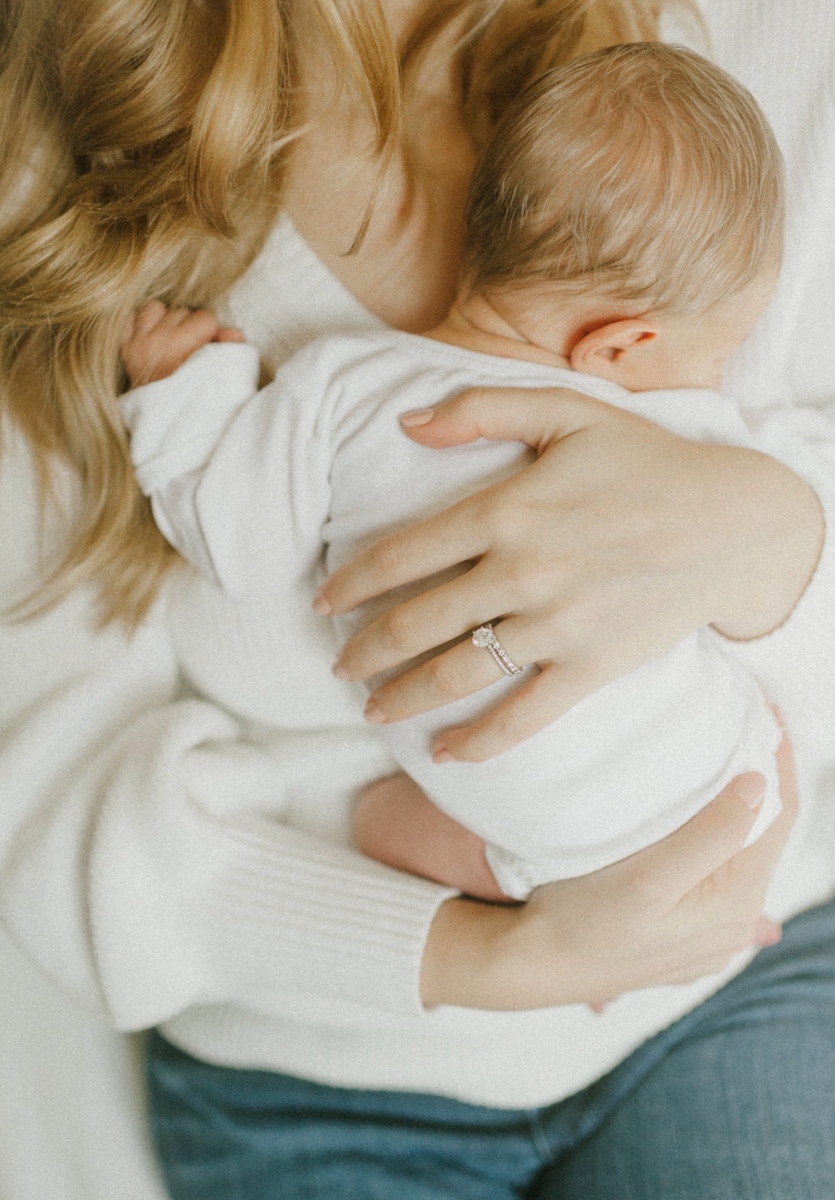 Nothing adds quite the layer to life that a new baby does. First you are living one way and then within a blink of an eye everything around you becomes something altogether different .  From the moment they enter this world until the point they leave home to start their own life there is not a corner of your heart or your house that doesn't feel their effect!  Oh but what a wonderful effect it is.  
Designing a little home within your home for this new member of your family is one of the most creative outlets of love.  A nursery is the one time that you can throw design caution to the wind – this room doesn't have to flow with the rest of your home, it can be as colorful or calm as your heart desires, it can be gender neutral or over the top gender specific, it can be juvenile or so mature that any stylish adult would happily camp out for a couple of hours or days.  You are going to spend many midnight hours in this room – and what sweeter time there is than to be in a space you love with the new love of your life! 
Follow these no fail tips for creating a nursery that sweet dreams are made of:
baby
Choose a specific style or theme to help narrow your focus and create a cohesive design

.

  

 
A nursery theme can center around a color pallet (pink and grey, blue and green, beige and white), a design style (think bohemian, modern farmhouse, shabby chic) or a traditional baby theme (animals,trains, sports, ballerinas) or a combination of any of the above.  The key is to choose what makes your heart flutter.  For Baby Claire in this feature, she was the second baby and the first girl. Inspiration for her nursery update was a wallpaper of riotous fuscia pink flowers found on Etsy.  For Baby Ray who is the first baby coming home to an apartment versus a home, the theme mirrored his father's love of the outdoors and hunting.  For Baby  Solomon, who is the first girl after three very rambuncuous boys, has a very special space  in a newly designed family home and reflects  her special status  and her mother's desire for serenity and five minutes of peace! 
2. Identify a focal point
Most often the focal point is the crib, but it doesn't have to be! It can be an accent wall of wallpaper or a color change with paint.  It can be a changing station with a gallery wall artfully arranged above it.  How about a quiet corner in front of a window that features  beautiful drapes framing an unusual rocker and stylish lamp.  In Baby Solomon's nursery the focal point is original fashion sketches from the 1920's that were done by her great grandmother that was a famous costume designer.  
3.Invest in the necessities 
There is a whole industry built around babies!  When it comes to outfitting your babie's nursery there are some fundamentals. 
Crib

–   First

and

formost

is a crib.  Think of the crib as an investment piece, most babies will stay in their crib for 2 to 3 years, and if you plan to have more children you can recycle and get years of use out of one crib.  In addition many cribs today convert to toddler

beds which

extend the life of this one piece of furniture even more.  Make sure your crib meets all

US  government

safety standards and that the style has some staying power.  

 

Changing Table – There are two routes you can go with a changing table.  You can invest in a good dresser that will grow with your child and then just add a custom changing pad to the

top, that

removes easily when it is no longer needed.  Or if you have the room you can purchase a free standing changing table.  

 

A Comfortable Chair – You cannot underestimate how important it is to invest in a comfortable chair.  If you plan to nurse your baby having a chair that has substantial arms and a supportive back can make all the difference in the world.

  It can be as simple as a small club chair or provide soothing motion like a rocker or glider.  The chair

doesn't have to be a nursery specific chair, in fact a chair that can be used in other areas of the home once your baby has become a little boy or girl, is a wise investment.

 

Soft rug and good light control window treatments

–  If

you have hardwood floors you will need to consider a soft area rug that is easy to clean.  A natural fiber rug like

sisel

or sea grass might be so on trend. But also so rough for little knees and bums, and not so friendly for accidental messes of all sorts and sizes.  Wool or cotton is more forgiving! Most of all don't hesitate to invest in good window treatment – drapes with blackout lining add softness and warmth to the room as well as great light control if you are trying to hang on to that afternoon nap as long as possible.

 
4. Design specific areas of the nursery based on specific needs 
Think nursing station, changing area, reading nook, toy display, clothes storage and hamper.   A nursing station will have a comfortable chair, low light for late nights, a generous storage table that will hold nursing pads, pumps, additional bottles, an area for water for Mom!  The good thing is that many areas can perform double duty – like a changing station that also acts as clothes storage and has a couple of bins nearby for dirty clothes, dirty diapers and the myriad of supplies you will constantly need. 
5. The Added Extras!
Baby
This is the area where you get to let your inner design maven out.  
Creative storage solutions – Corralling the clutter is going to be a major issue.  These little dudes can create more stuff than seems humanly possible.  Baskets, crates, buckets and boxes will become your best friend.  Make them beautiful!

 

Wallpaper – Don't be afraid of the commitment you feel you must make for wallpaper.  It doesn't have to be a

marriage,

it can be a short lived romance!  Today there are stylish, colorful and very durable

self stick

wallpapers on the market.  The wallpaper featured in Baby Ray's nursery in a rented apartment, is a custom designed self stick wallpaper found on Etsy.com

 

Beautiful textiles and plush stuffed toys –

The  rise

of SIDs prevention and the need to keep cribs free of anything besides our babies and their swaddles  doesn't mean the end to stuffed animals and one of a kind baby blankets.  It just means you have to be more creative with display.  Shelving, hooks, and baskets provide a way to beautifully display these

sentimental  keepsakes

.