Upholstered Beds 101
Our own bedroom retreat is often the last room that we splurge to complete when furnishing our homes. After all, no one sees it, right? The fact is that you spend one-third of your day there, more than you spend in any other room in your home or office.
You deserve a luxurious space to wrap up your hectic day.
In our youth, many of us grew up with some form of wooden or metal bed. Brass and iron beds reigned supreme in the early- to mid-1900s. Mid-century furniture makers brought sleeker, lower profile wooden beds to the masses. These materials remained much unchanged until the early 2000's when upholstered beds started to become more popular.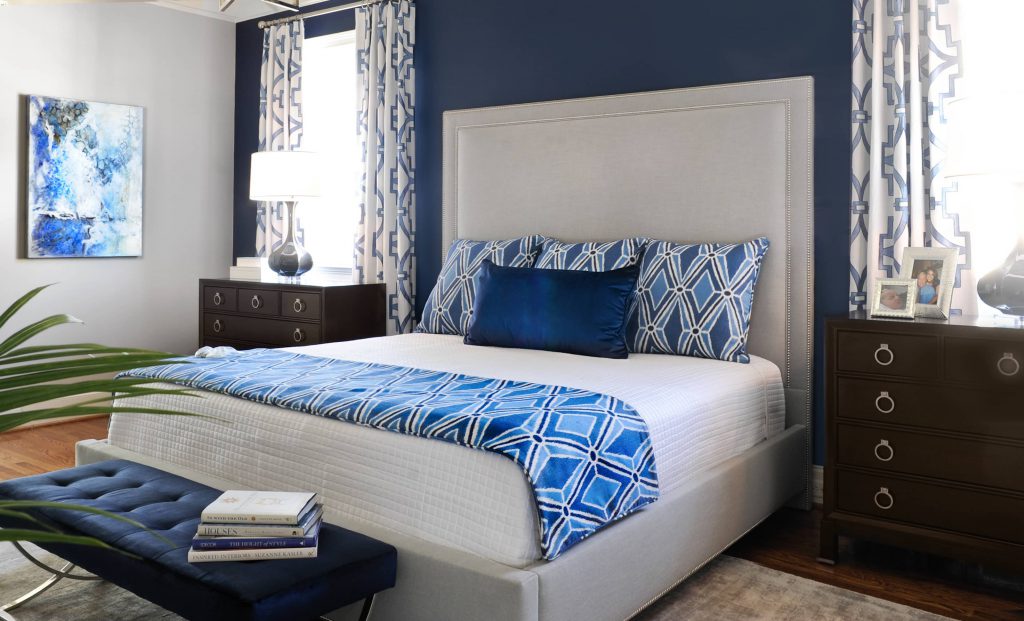 If you've considered the switch to fabric, here's what you need to know:
Upholstered headboards and fully upholstered rails are available in all sizes and many different design styles
They can be made as headboard-only and attached directly to the wall or to a simple bed frame
Headboard-only styles require a bedskirt to complete the polished look
Fully upholstered beds include upholstered side rails and a footboard in a variety of heights
The custom fabrics that can be used are as vast as your imagination can dream up. Think bright bold patterns, soft subtle stripes or anything in between
Performance fabrics are an outstanding choice as they can be easily cleaned with soap and water or a diluted bleach solution to keep them looking like new
A variety of trims, from nail-heads to flat tapes, can enhance the look
Here are a few styles that are popular today:
Tufted. Tufting can be in a more traditional folded tuft fit for a princess or a sleeker button tuft suitable for a masculine retreat
Shaped. A gentle curve on a headboard, either tufted or plain can be a very soft and feminine touch
Wings. Similar to a wing chair, the headboard can have small projecting sides, either curved or straight, to give you a feeling of being enveloped in your nest
Height. The beauty of a custom headboard is that you can get the exact look you want, in a height that fits your space and your design aesthetic
In our chaotic lives, whether you want to jump into bed and watch your favorite show while eating Chinese take-out or relax and drift off to sleep with a good book, you can't beat the comfort of a luxuriously soft back to help you end your day.
Sweet dreams!