Trend Alert: Agate!
As we soaked in all of the new trends at the Atlanta market this year, we fell in love with some beautiful Agate accessories and accents. Agate is a variety of silica that is classically associated with volcanic rocks, giving it a fine grain that produces a variety of beautiful colors and patterns. We've been seeing this natural material crop up everywhere from walls, to countertops, lighting fixtures, accessories, and even jewelry. We think this trend totally rocks (excuse the pun!) and we've stocked our Atlanta store with lots of fun Agate accessories. Bring one of these home today to add a touch of organic, natural sophistication to your home.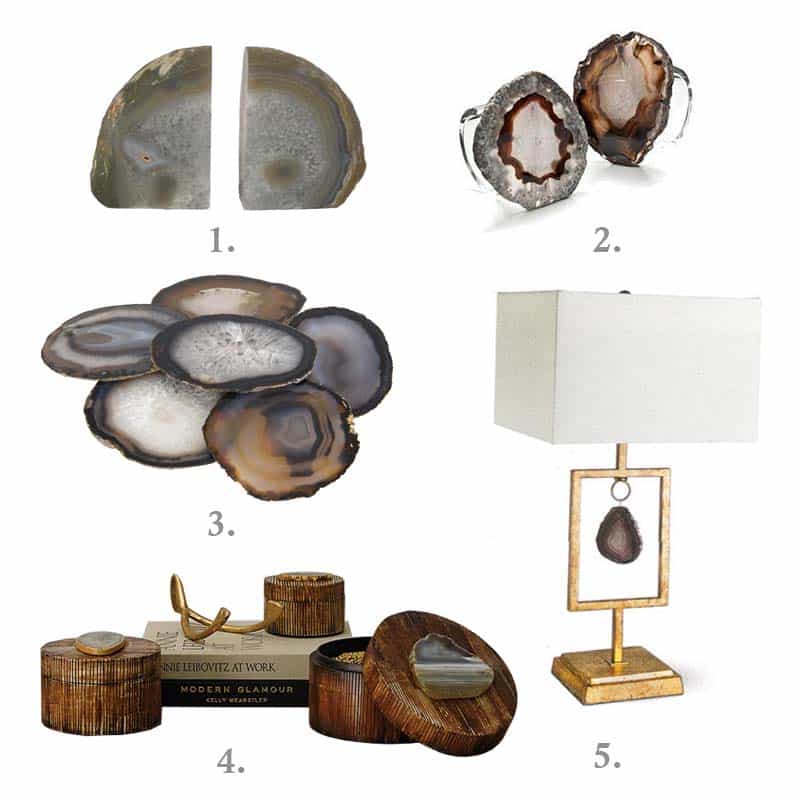 1. Dress up your bookshelf with these beautfiul Agate bookends.
2. Add a touch of chic to your next dinner party with these Agate napkin rings!
3. Give your cocktail a pretty place to rest on these Agate coasters.
4. These Agate-topped boxes from Global Views are a great place to store odds and ends.
5. We love Regina Andrew's glamorous lamps, and this gold and agate lamp is absolutely to die for!