The Staying Power of Chinoiserie
Chinoiserie is a French term used to refer to a style of European interior design that is heavily influenced by Chinese styles. The chinoiserie style developed in the 17th and 18th centuries and has continued to be a popular decorating style.
The earliest known appearance of a major interior scheme featuring this "Chinese-esque" style was in Louis Le Vau's Trianon de porcelain of 1670-1671, which was built for Louis XVI at Versailles and destroyed shortly thereafter.
Chinoiserie has tremendous staying power because the patterns represented in this style feature fancy Chinese imagery that is beautiful and classic. Here are a few photos of some lovely chinoiserie designs used in modern settings.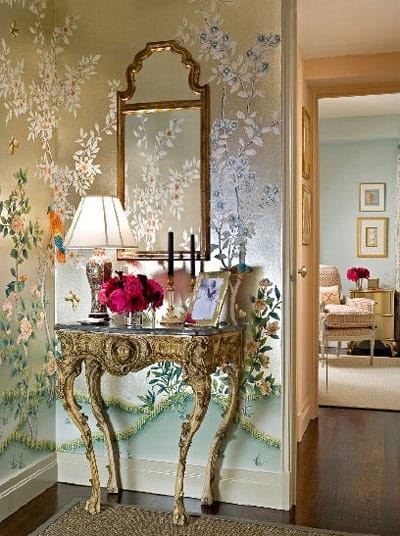 Don't you find the uses of chinoiserie in the photos above to be absolutely stunning? Which rooms in your home would you like to incorporate chinoiserie into? Share your thoughts with us.
Photo credit: José Picayo/House Beautiful via Chinoiseriechic.blogspot.com (photo 1); Chinoiseriechic.blogspot.com (photos 2 & 3).