Tangerine Tango – Pantone's 2012 Color of the Year
After the big reveal of Pantone's Spring 2012 Color Report, we've been awaiting the announcement of Pantone's 2012 Color of the Year. Just a few days ago, the wait ended as Pantone announced Tangerine Tango as its color of choice for 2012.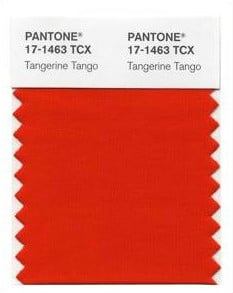 Tangerine Tango is a vibrant reddish orange that is full of energy. Leatrice Esieman, the executive director of the Pantone Color Institute, said "Sophisticated but at the same time dramatic and seductive, Tangerine Tango is an orange with a lot of depth to it. Reminiscent of the radiant shadings of a sunset, Tangerine Tango marries the vivaciousness and adrenaline rush of red with the friendliness and warmth of yellow, to form a high-visibility, magnetic hue that emanates heat and energy."
Pantone predicts that Tangerine Tango will be present in interior spaces mainly through home accessories like pillows, bedspreads, and tabletop accessories. Below are a few of Nandina Home projects in which we have incorporated similar hues.
What do you think of Pantone's selection of Tangerine Tango as the 2012 Color of the Year? Leave us a comment with your thoughts!