Taking the Party to the Barn
Aiken, South Carolina is an equestrian mecca, and it is not uncommon to see barns that outshine the main house in design and beauty. Many horse owners spend more time in their barns than they do in their homes and wouldn't give a second thought to entertaining in a stall versus a great room.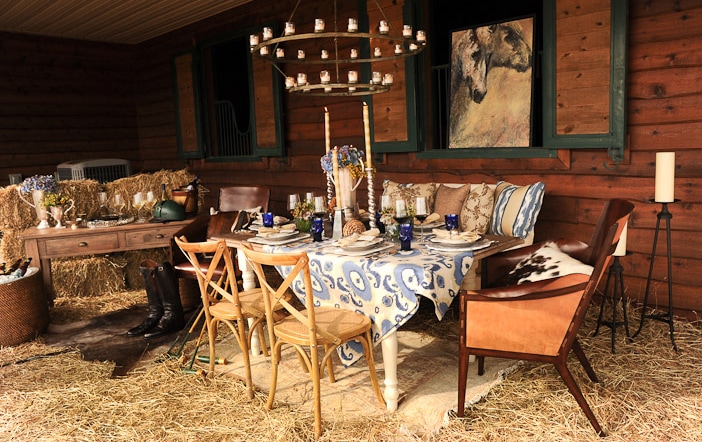 With a little ingenuity, you can create the perfect barn setting for cocktails and an intimate dinner party.
Talk about making hay–
what better way than in a barn with your closest friends?
{Photography by Shelly Marshall Schmidt / Styling by Karin Jeffcoat}