Pantone Fashion Color Trend Report: Spring 2018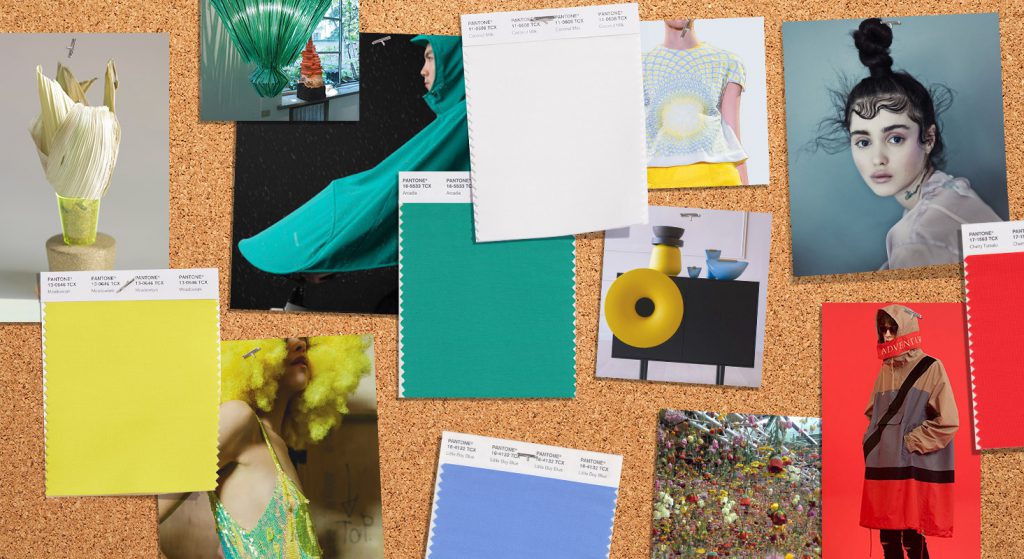 Each season the team at the Pantone Color Institute creates the PANTONE Fashion Color Trend Report; a color overview highlighting the top colors fashion designers showing at NY Fashion Week will be featuring in their collections for the upcoming season. With color on the catwalk a key indicator of the color stories we can expect to see showing up across all areas of design, the PANTONE Fashion Color Trend Report is your easily accessible guide to the season's most important color trends.
The desire for colorful self-expression is a key take away for Spring 2018. The color story is wildly divergent and we see a kaleidoscopic bounty of uplifting shades and feel-good tones. There is a feeling of optimism and confidence driving a new vitality into fashion trends.
Spring 2018 Top 12 Color Palette:
The Spring 2018 palette brings out a sense of fun and playfulness, perfect for the season. Bright colors mixed with pastels ensure a pop color for every style.
Spring 2018 Classic Color Palette:
These classic and neutral colors are the mainstays of a wardrobe or home decor. Pair these with the colors above for a well-balanced color palette.
Nandina Design Inspiration:
We love incorporating these Spring colors into our designs at Nandina. Mixing bright colors and timeless neutrals creates a wonderfully stylish home for you and your family.
For more details, head on over to the Pantone website and read all about it: https://www.pantone.com/fashion-color-trend-report-new-york-spring-2018