Lathem's Latest Obsession – Leading Edge on Drapes
Adding a leading edge to a drape is a beautiful detail that makes a huge impact.  Like me, you may occasionally fall in love with a breathtakingly beautiful fabric only to find out that if you were to make your drapes with it, you'd have to sacrifice your first born.  Or, as much as you may love a fabric, its pattern may completely overwhelm a room.  But, leading edge is to the rescue!  Look at these gorgeous examples of a leading edge at work!
This is one of our recent projects.  Notice how the warm color on the silk leading edge compliments the other oranges in the space.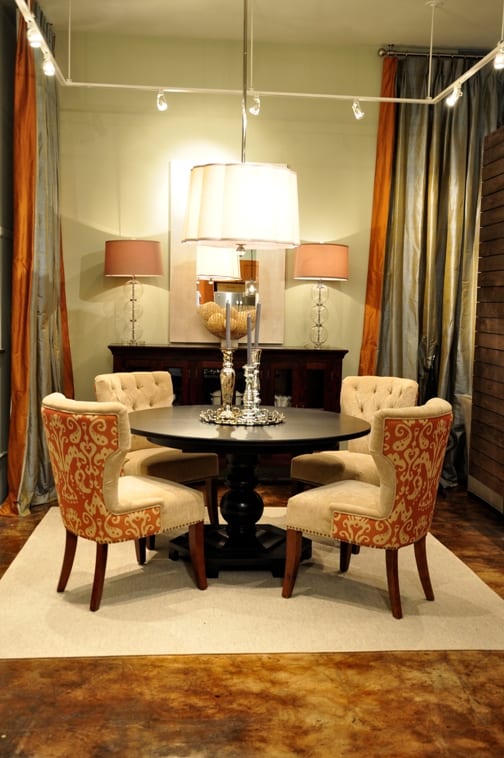 There will be more pictures of this project on our website soon!
I saw this fabulous use of a leading edge in Elle Décor, and it took my breath away… a masculine soldier detail on a feminine drape.  Love it!
DIVINE!  ENOUGH SAID…
I hope these examples inspire you to use a leading edge drape in your next design!
xo,
Lathem