Fantastic Poufs Four Ways!
Some of my favorite things are POUFS!  Below is the Charles Hassock collection from Hickory Chair.  Each of these was custom made with amazing detail.
Cool cord trim and tassels in the corners .
Nail heads done in an interesting way; double nails spaced at ½" intervals.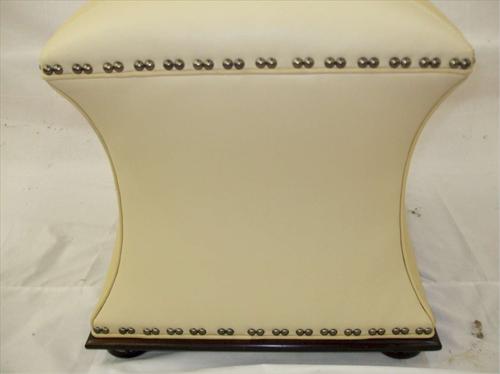 Two contrasting fabrics and a tassel fringe along the edge.
The fourth has what is called hair on hide upholstered onto it.  I love this one!
Beauty is in the details!
Detailing doesn't need to be fancy, or garish, but that last little layer of attention lavished on an item can make all the difference in the world.  As I would like to call it, it's the designerly difference!  So, don't be afraid, detail your house, your furniture, your bedding and your drapery…
Do you have a favorite Pouf in your life?  SHOW US!  Please send pictures via comments.
Happy Shopping!
Xo,
Catherine