An Interview with Erin Weston of Weston Farms
Just seven miles from the governor's mansion, in the middle of a residential neighborhood in Garner, NC, is a 30-acre farm.  This gorgeous greenspace is the brainchild and hard work of the Weston Family, headed by City of Raleigh former horticulturist, Noel Weston and his daughter Erin Weston.
For 30 years, Noel worked to beautify Raleigh by creating rich landscapes within the city's gardens and parks. If you've driven around the surrounding area, you've been treated to his visions of yellow daylilies covering medians and exits. Rather than plant grass that needed frequent mowing, Noel made mini gardens to delight the eye—all while being low-maintenance.
In 2002, Erin Weston relocated from NYC to her home state of North Carolina to become a farmer. This was a bold move as her degree was in Fine Arts and professional experience in publishing offices. "My vision was to grow a unique, enduring luxurious product on my family farm. My first arrangements were made by clipping the branches and leaves from my grandmother's Southern Magnolia tree for holiday decorations. I sold my first creations at a local farmer's market and grew the business from there," says Weston.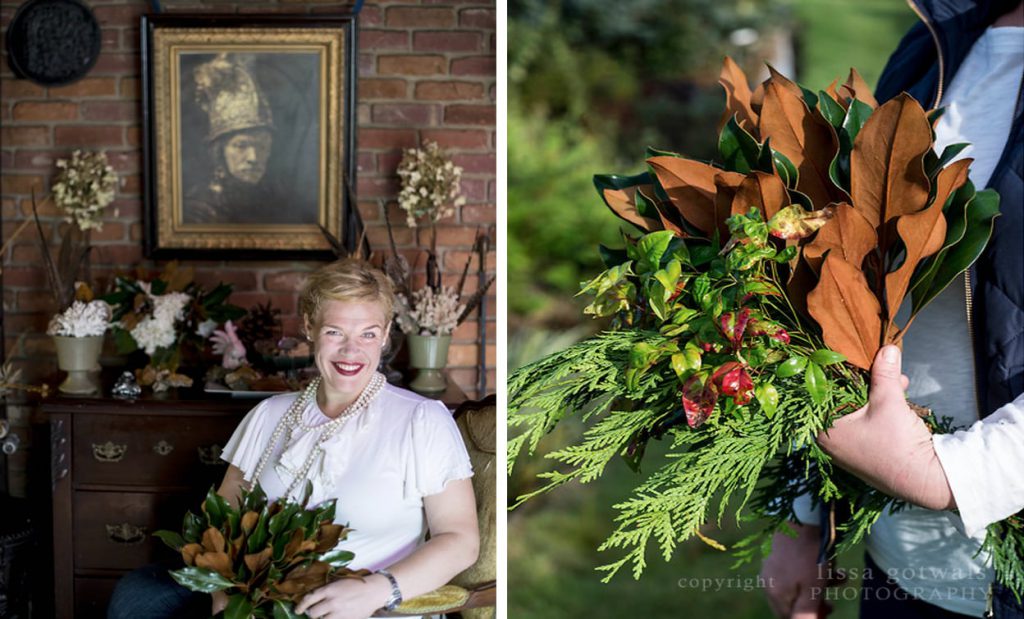 Noel had just retired as the horticulturalist for the city of Raleigh the same year that Erin had moved home with the wild idea of starting a luxury farm.  As she recalls, "Early on I recruited my father to find the best magnolia trees from all corners of the globe.  We worked cooperatively in using the farm.  It was his horticultural initiative and leadership that guided my path, but we cultivated separate products on adjacent plots.  Learning from my father was much like interpreting riddles from the Sphynx – I had to first learn the language!"
Each year the product line has expanded and to date more than 10,000 trees have been planted at Weston Farms most as cuttings from Erin's grandmother's magnolia tree.  The signature wreaths, garlands, and fresh Magnolia arrangements are now shipped nationwide throughout the year. The quality, abundance of materials, unique ingredients, and design has dazzled local markets, national interior designers and presidential florists alike.
What used to be a life of big city sophistication for Erin has been replaced with the bucolic day to day existence that is amazingly unpredictable.  "On the farm, there are no typical days.  I could be preparing for a gala or fixing a waterline.  As an entrepreneur, it's best to show up in the most glamorous or the messiest situation with a positive attitude and a willingness to learn,"  lauged Erin.
Erin is proud of what she and her father Noel have built and the impact that Weston Farms is having on the community.  "Nature is a delicate resource and our legacy is having an impact now.  Since 2002, when our project began we have kept 30 acres of land planted with trees and perennials. Having that green space in a private area is a meaningful contribution to the community.  Weston Farms is a bright spot of biodiversity in an otherwise urban environment."