3 Reasons Why We Love Hickory Chair!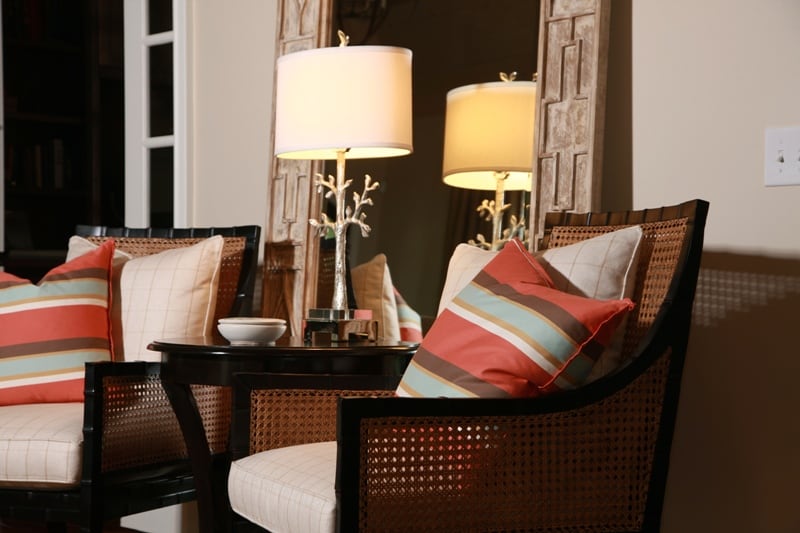 In the world of interior design and furniture retail, finding a furniture vendor that is reputable, reliable, American made, customizable, and stylish is like finding a needle in a mammoth hay stack.  Hickory Chair is all that and more!  For one hundred years, artisans from the Hickory Chair Furniture Company have been producing high-quality furniture.   Created from the finest quality wood and materials from across the world, they help discerning customers create beautiful rooms, style and décor all their own.  Known for customization, the company combines multi-layer finishes, creative details and custom fabrication to produce unique and magnificent pieces.  The result is fine wood furniture that reflects the hand of a craftsperson, the quality standards of an industry leader, and the personal vision of each and every customer.
Here are the top 3 Reasons why the interior designers of Nandina love Hickory Chair  (although we could probably count 10 more) :
Hickory Chair is made in America and made to last.  When I have a client that is sincere about supporting the "Made in America" movement I always introduce them to Hickory Chair. Hickory Chair is an industry leader in craftsmanship.  I believe that the Hickory Chair casegoods that I sell today will become the antiques of tomorrow.  All of our designers personally tour the Hickory Chair Factory and learn about the amazing craftmanship that takes place in order to produce the incredible piece of furniture that will sit in your home!
Hickory Chair is incredibly customizable.  Hickory Chair's  ability to make to order is a designer's dream!  Every piece can be customized.  With hundreds of choices in finishes, fabrics, and applications, the sky is the limit with what you and your client can dream up.  If you want a bedroom where the bed is one finish and the bedside chests another – no problem.  If you want a painted chest with mirrored fronts instead of glass – no problem.
Hickory Chair is a vanguard where style is concerned.  With design lines from Mariette Himes Gomez, Thomas O'Brien, Alexa Hampton, and Suzanne Kasler, Hickory Chair represents an array of who's who in the interior design world.   From the historic, to the here-and-now, every Hickory Chair piece is an elegant statement of design.  As designers, we feel confident that a Hickory Chair choice can stand alone as a style statement, or blend beautifully into a room full of spectacular finds.
This bedroom design by Nandina also features a Left Bank Bed, only this time it is painted!
Tell us why you Love Hickory Chair!  Please leave a comment with us..
– Susan